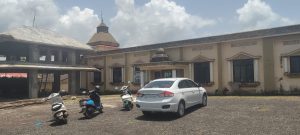 Goemkarponn desk
CANACONA: Burglars broke into Shri Gurupradeshi Temple at Talpona, Kshetriya Pagi Community temple and decamped with over ₹25,000 from the two Fund-Peti's in Canacona late Sunday night.
The unknown culprits open opened the Temple Cupboard and took away six microphones kepts safely inside, besides breaking open the side door to gain entry, and broke open a table drawer took out the temple keys bundle and opened a cupboard locks and took away six microphones and a money box (having 1500/-cash) kept safely in the cupboard.
The two large Fund Peti's kept at the entrance to the Sanctum were broke open and decamped with cash, besides also break open the door of a Store room (filled with Chairs) and the Toilet (located behind the temple) door was found broke open.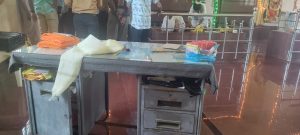 According to the devotees who turned up in large numbers only learning about the buglary, informed that the temple normally remains closed throughout the week, and opens only on Mondays to conduct weekly Puja.
When a devotee Raju Pagi arrived early Monday morning to clean the area and prepare for the Puja found the side door partly open and on entering inside noticed the broken both the Fund-Peti's and table drawer and also noticed the Santorum door open and immediately alerted others and informed Police.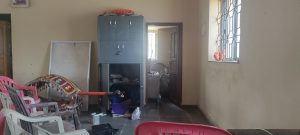 A police team led by PI Chandrakant Gawas reached he spot and took stock of the situation, A finger-print experts were requisitioned who later came and conducted their investigation.
Devotees also informed that the burglary took place between Sunday-Monday night as everything was found normal on Sunday evening when some devotees had come to clean the sorroundings, besides given the past collection's the fund peti was not opened for certain period of time and it should contain amount nothing less than ₹25,000/-.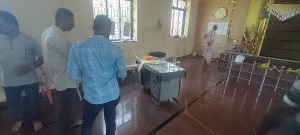 Police team is hotly in the burglars trail, as a Highway hotel at Nagarcem between Char-rasta and Chaudi was also found burgled on Sunday night.
Comment