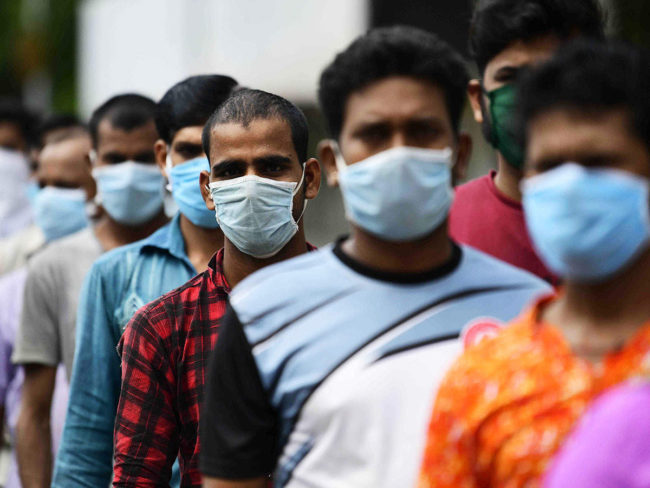 Goemkaponn Desk
MAPUSA: The North Goa Collectorate today has declared 10 areas in Mapusa Constituency as micro containment zones after sudden spurge in COVID19 cases.
According to the order certain places in Khorlim-Gandhinagar, Ekta Nagar, Althino Mapusa, Housing Board- Ganeshpuri, Dattawadi, Dangui Colony, Karaswada, Diler, Shetyewaddo and Gaunsawaddo have been declared micro containment zone.
These measures have been taken to stop the spread of Coronavirus.
The collector also issued a detailed action plan for combating the situation along with screening and testing of suspected cases, quarantining, isolation, social distancing amongst other public health measures. A rapid response team has also been deployed.
For combating the situation at hand, the following action plan is prescribed to be carried out including screening, testing of suspected cases, quarantine, isolation, social distancing and other public health measures in the Micro Containment Zone effectively.
Health Check up of sick persons of above area through mobile check up sans is to be carried out The list of person found sick marked with red ink is to be prepared so that further necessary action is taken. All positive cases are to be shifted to Covid Care Centre or Covid hospital for further management as required.
The Health Officer, Urban Health Centre, Bardez, Goa is to ensure screening/testing of all the close contacts as per medical protocol and contact tracing of all persons who have come in contact with these persons.
Comment