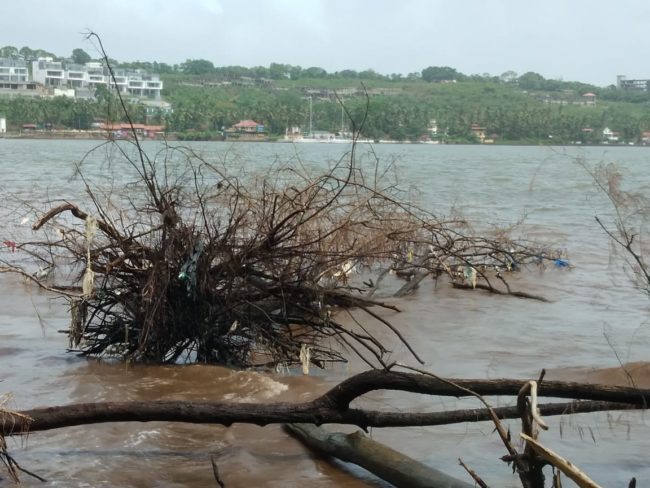 Goemkarponn desk
PANAJI: Even a month after Cyclone Tauktae battered the State, the authorities have failed to clear the mess left behind.
A month has already passed after the Tauktae cyclone hit Goa. But at some places the uprooted trees, the broken electricity poles, and wires are not been repaired yet.
The trees from the Bhagawan Mahavir Bal Vihar park, Panji, which comes under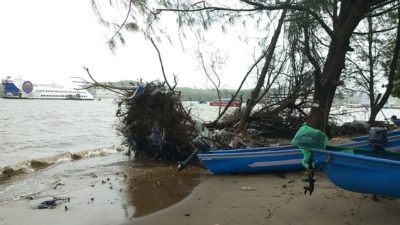 Forest Department of Goa are seen floating in the Mandovi river behind, after they were uprooted due to the Cyclone.
But no initiative can be seen by the authorities to remove these trees from the water which can bring a great threat to the fishermen.
"The floating trees are headache for us as we get our fishing boats here, also the retaining wall has started to collapse, we requested the authorities to remove the trees and also told them about the wall, but they have not turned up yet," informed one of the fisherman.
The officers of Bhagawan Mahavir Bal Vihar Park while speaking to Goemkarponn said that, "we have been informing our higher authorities, dept of Captain of Port and also Irrigation dept from last 2 year about the retaining wall, several letters have been gone from our ends regarding constructions of the same, but we have not received anything in return, nor any rebuilding can be seen" he added.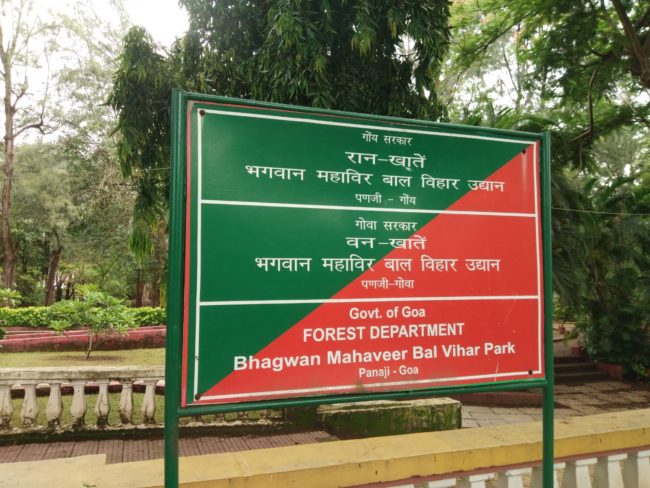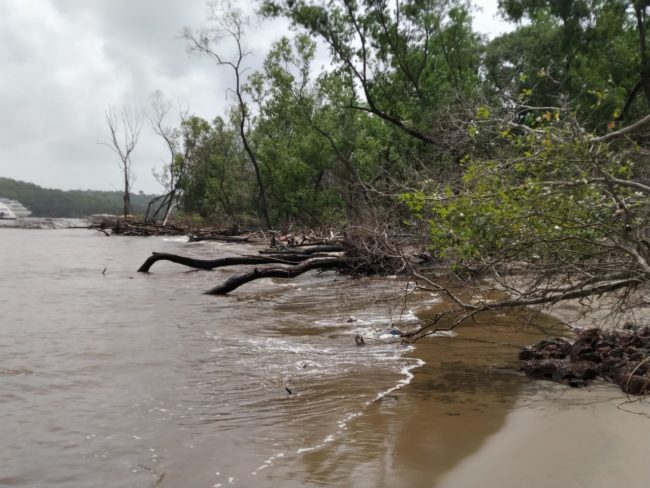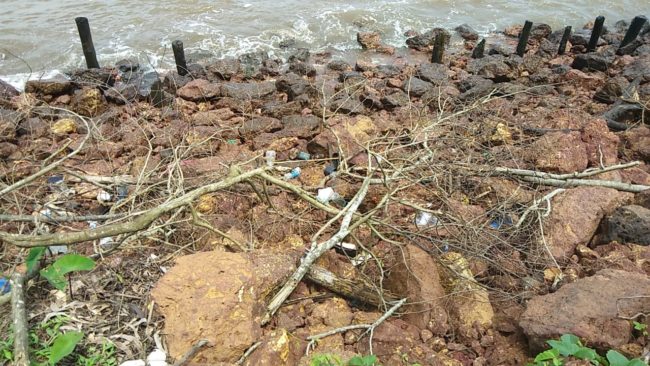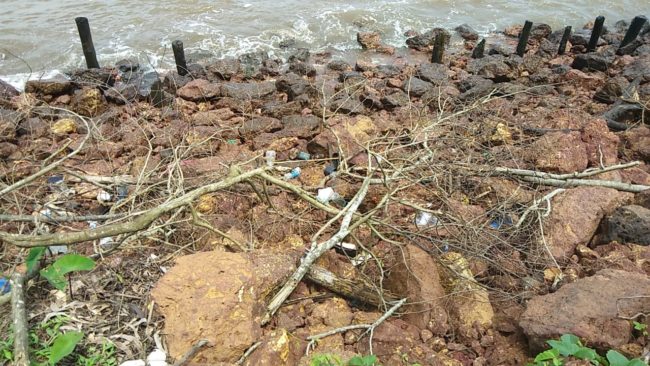 Comment