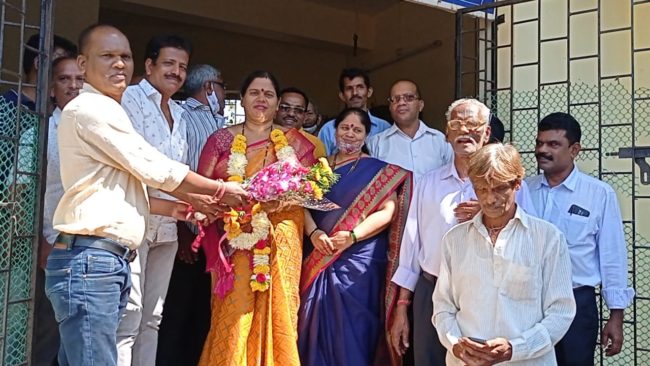 Mapusa: Amita Vasudeva Korgaonkar was elected unopposed as the new Sarpanch of Verla-Canca village panchayat on Tuesday. The election of the new sarpanch was necessitated followed by the death of the former Sarpanch Milton Marques.
The post of the sarpanch had subsequently fallen vacant from December 25th. Candidature of Amita Korgaonkar was proposed by Panch Laxmikant Bicholkar and Digambar Kalangutkar.
Stating that Panchayat ghar and overall development of the village will be taken up on priority, newly appointed Sarpanch Amita Vasudev Korgaonkar said," There are several works which are pending and needs to be looked after. There is a major problem of water supply in one of the ward. In this ward, water is still supplied through tankers. I'll take up necessary steps to solve the issue. Also the work of the Panchayat Ghar is still pending. This work will also be taken up along with other overall development of the village".
Comment