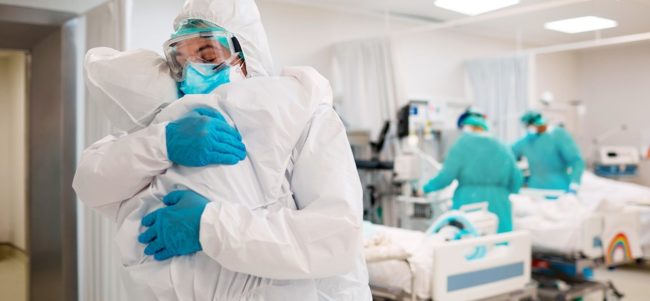 Goemkarponn desk
MARGAO: After the infamous controversy at Margao Housing Society which did not allow Health Workers to stay in Society, there is another incident wherein the messages are sent that nurses should not be allowed to social functions.
A reply to such messages has been sent by email by one Lisma Barneto, Casualty Incharge South Goa District Hospital Margao.
She says that the general educationist are tarnishing the image of nurses by putting viral text that nurses should not be invited as any functions as they are working in Covid wards.
"As such text has been received by me from Mrs Victoria Dionisio, resident of Bicholim whose is a educationist by profession," she said.
She said that reading such text has dampen nurses spirits.
"We nurses are toiling  day and night out as frontline workers 24×7 during this pandemic instead of having an attitude of gratitude towards us such people are sending text across which has definitely hurt us and discouraged us. Yes we are working as FLW in Covid wards we have sacrificed our leave, our leisure, our family time  in service of  the public that doesn't give them the right to discriminate us and defame our image," she said.
She asked "are SARS 2 virus??? Do we spread the infection?".
Lisma says the nurses have served as FLW ,since March 22nd, 2020 and are still  serving as Covid warriors till date
"As such I would humbly request you as the President of Our Esteemed Association that this person should publicly apologize to the entire Nursing Fraternity in writing and action  for such as indigenous act such be taken against her," she added.
Comment