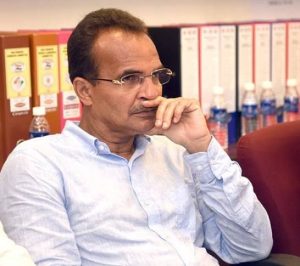 Goemkarponn desk
PANAJI: Labour and Employment Minister Babush Monserrate has asked the striking workers of IFB to apologise and resume work as the management has not decided to retrench them.
The IFB worker's representative met Minister Atanasio Monserrate and the management to resolve the issue.
"Management has assured him that the company has no plans to retrench the striking workers and that it would extend their contract by one year. Of the 130 workers who had resorted to strike, 14 have resumed duties," said Monserrate after meeting workers
He further said that he had asked the workers to join their duty back while stating that he cannot dictate terms to a private company.
"Apologize and resume duty at the earliest," Monserrate told workers.
The minister claimed that IFB company never decided to terminate the contract of 130 workers, and it was just fear and misconception.
One hundred thirty employees of the IFB AC plant at Verna have stopped their work over job uncertainty. The workers allege that the company is conducting interviews in Kolhapur to deprive locals of jobs and have confirmed 50 new employees.
The 130 young people have been working for the company for the past three years since its inception. On November 15, their agreement ended after which they stated that would not seek an extension, as there is no guarantee over their jobs. They have requested that the company grant them job confirmation.
Comment