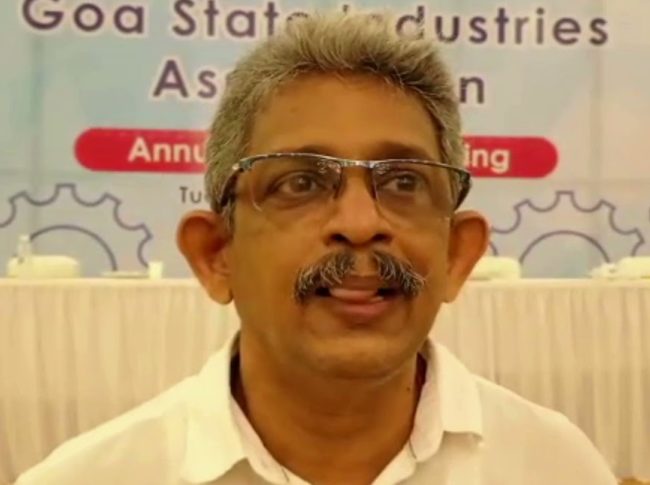 Goemkarponn desk
PANAJI: In a stinging attack on the State government for ignoring the plight of the industries, the Goa State Industries Association has said that the apathy towards the industries continues in Goa.
"GSIA had raised the issue of pathetic road conditions in various industrial estates. Which was carried by various frontline newspapers on their first Page on 20th Nov 2021. Subsequently, the Government had released five crores out of the 10 crores, which was budgeted to GIDC for infrastructural improvements in industrial estates," said GSIA president Damodar Kochhar.
He said the GSIA had indicated the priority works to be taken up with this limited budget.
"In this Kundaim Industrial Estate works were also to be taken up on priority as the road conditions there is really bad and almost not motorable. Since then, they have been floating tenders and giving excuses about the code of conduct," he said.
In the meantime, he added, all labour force in Kundaim industrial estate had gone on road roko strike. So we had convinced them that soon after the code of conduct, the works would be taken up.
"Now, almost one month has passed since then, but still file is moving up and down. Now we have come to know that there was a provision of a clause in which if more than one quotation is received for less than 20% of the estimated amount, then the chairman is given powers to decide on awarding the tender to the lowest contractor of his choice. This is nothing but a blatant corruption provision for the chairman to make money," he said.
He said, "Because of this clause, MD cannot issue this work order".
Kochkar said this is really sad that industries have to go through such hardships even after forming a new Government.
"As a President of GSIA, I strongly condemn this state of affairs of this Government," he said.
Comment