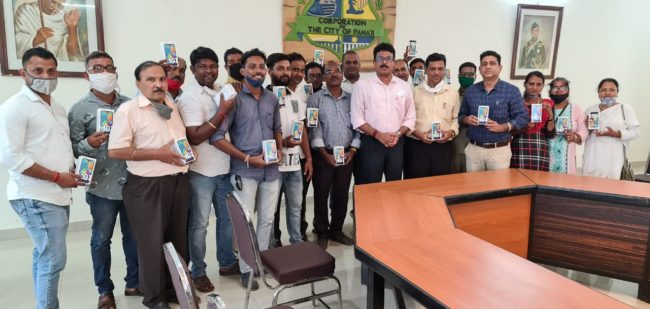 Panaji -Corporation of city of panaji today distributed 30 smartphones to its supervisors at a function held in CCP conference hall.
Corporation has developed an app based system wherein councilors and public can send their grievances regarding development works and other issues pertaining in their wards,p commissioner Sanjit Rodrigues said.
After registering the complaint supervisors of the concerned wards will get a message on the smart phone. As per that he has to work in order to resolve the issue.
Currently CCP has been resolving the issues at the rate of 76% and trying to increase it further he added.
CCP Mayor Uday Madkaikar,Councilors and others were present for the function.
Comment