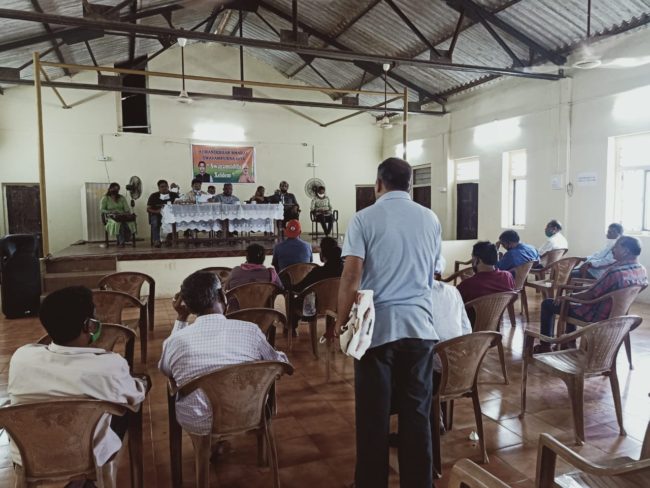 Goemkarponn Desk
XELDEM: The declaration of Xeldem lake as Wetland, poor road conditions, unfinished JICA work etc dominated the Xeldem Gram Sabha.
The gram Sabha also discussed the stray cattle menace, drainage issue and road repair work to be carried out.
However, the major issue was raised by James Fernandes who demanded Special Gram sabha be convened to explain the CRZ and CZMP plans with the help of a technical or knowledgeable person who can explain the implications of the plans to the Xeldem village and
He also urged that hearings be held to raise objections regarding the same be held at the local level or at the taluka level for the convenience of villagers and better participation.
In connection to the same issue Prashant G.Dessai informed the Gram sabha that the notification regarding the declaration of Xeldem lake as wetland was issued in September which was not brought to the notice of the Gram sabha and requested the XBMC to immediately convene the meeting to discuss the notification, visit the site with the help of panch members to understand the implications.
Xeldem panchayat sarpanch Caitan Lima said that various issue on garbage and stray cattle were discussed besides proposal on housing board area road and drainage issue.
Panchayats secretary Ravindra Wadekar said there were many proposals but the panchayat does not have that much funds.
Comment