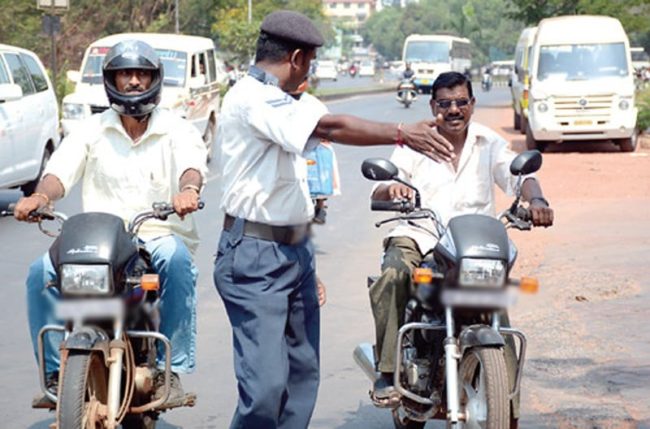 Goemkarponn desk
CANACONA: When it comes to abuse of power and authority while enforcing rules and regulations on the road, all three wings of government departments – Police, Traffic Police and the Road Transport Authority, are equally blamed for being high handed towards motorists in Canacona.
The misuse of power and position is that they abuse the motorists and even take the ignition keys in their possession even before the drivers halt his vehicle ultimately complained many victims of this high handedness.
For the last many years, it's common to see both traffic Police and police standing on the roadsides and stopping vehicles from checking the documents of both the vehicle and the one who is either riding or driving these vehicles.
Locals say there is nothing wrong in doing so, but the way it is being done in Canacona is an issue.
First of all, these police personnel, who mostly are of the rank of constables, hide at blind turns or speed breakers and jump on the oncoming vehicles, mostly two-wheelers are their targets. These are akin to putting both the policeman and the rider into great risk-informed locals.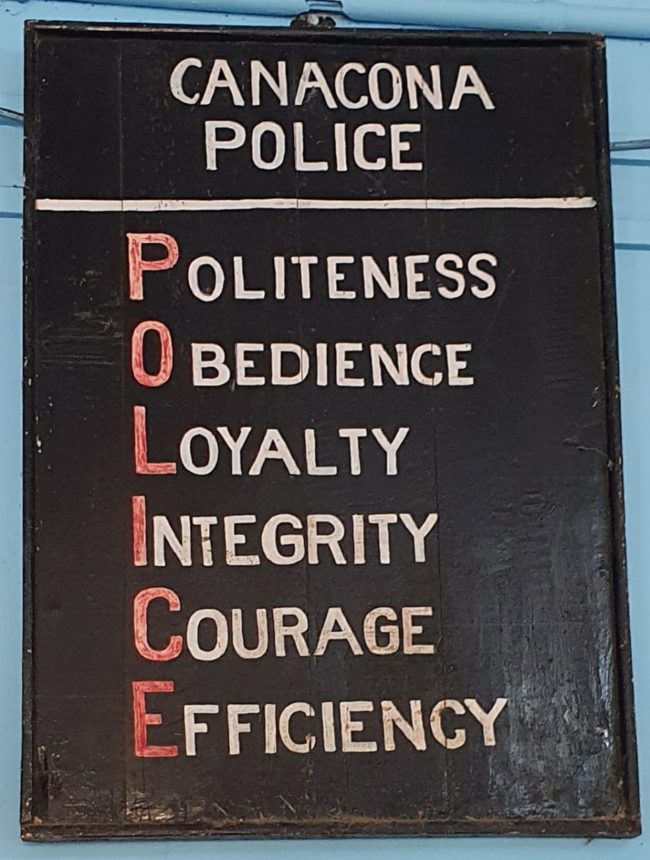 Once stopped, it is seldom these personnel talk politely; verbal abuse is the right word to describe their attitude; before you even show your documents, they believe that you are a culprit and they have the right to abuse you and violate all your human rights, informed many two-wheeler riders this correspondent spoke to.
The abuse doesn't stop there; the policeman, even before you stop your vehicle, forcibly take the key from the ignition. This practice is illegal, but no civilised society will approve of this behaviour from police, said another two-wheeler rider from police Canacona.
Anil Bhagat, a senior citizen and a human rights activist, said that it is illegal and high handedness when told about the alleged abuse of power by these police personnel.
It's high time that the victims of such atrocities by the police lodge complaint to their superior officers in writing or verbally, so they get discouraged from acting like that from immediate effect Bhagat informed.
Complaints of such professional misconduct acts can only act as a deterrent to the erring police personnel Bhagat expressed.
When this correspondent asked the PI of both the traffic cell and the police station over such unprecedented behaviour from their subordinates, they informed that as far as they know, their staff are not indulging in high-handedness of any nature but still the staff entrusted with road rule enforcement job will be briefed so that the motorists are treated well both said.
Comment