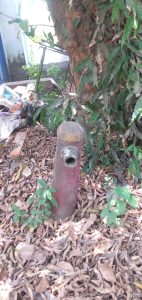 Goemkarponn desk
PONDA: The fire hydrant installed in Ponda City and Congested Market has just turned defunct and showpiece. The Stakeholders and vendors express concern over fire safety in case of fire.
It is revealed by Fire Station Officials that there are some fire hydrants in the market, near the police station, but they are defunct, and in case of emergency, no use of this fire hydrant.
Stakeholders at the market demanded to immediately install fire hydrants to repeat the tragedy on the backdrop of the recent Dhavali major Scrapyard fire incident.
Vendors recalled some fifteen years back when the entire Ponda Market was gutted in a major fire incident. However, they rued, no lessons are learnt from history.
Several vendors have even got electrical connections, with th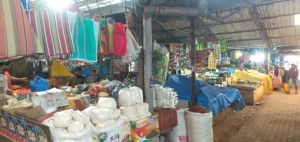 e wires hanging dangerously in the open, inviting a major tragedy.
Dealing with a diverse range of items, the temporary markets accommodate over 300 vendors selling fruits, vegetables, flowers, groceries and various domestic items, with the vendors occupying every available space.
It may be recalled that when Dhavali Scrapyard occurred, there was no provision of a fire hydrant at this scrapyard, and it was a tough time before Fire officials to supply water to douse the fire.
Most vendors use plastic covers in the market.
However, despite this situation, there are no fire hydrants in the congested market to take care of the fire in an emergency.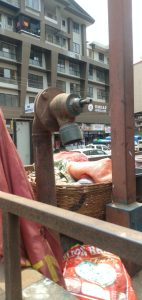 Ponda Fire Station in Charge Sushil Morajkar said, "Long back, we informed PMC about defunct fire hydrants at Ponda Market. He said he would soon conduct an inspection at Ponda Market with PMC officials."
PMC Chairperson Ritesh Naik said Soon, a new Palika Bazaar Project is coming at Ponda Market, and a fire hydrant will be in place.
Amchi Vyapari Sangatana (Ponda Vendors Association) President Gharu Sawant said to prevent a major fire like the Dhavali scrapyard fire incident, the government urgently need to make the fire hydrant operational at prime space in Ponda Market.
Viraj Sapre, a Ponda local, said we should not run to dig well when thirsty. He said Ponda Market taking past lessons, should be equipped with fire hydrants.
Comment