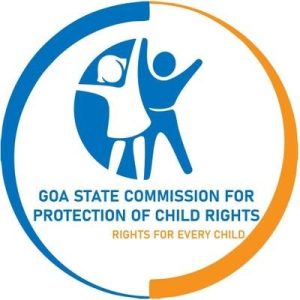 Goemkarponn Desk
PANAJI: Goa state commission for protection of child rights (GSCPCR) today has directed Goa Police and Education Director to initiate steps to curb sales of liquor, biddies, cigarettes, gutkha and other tobacco products within 100 meters radius of the schools and educational institutions.
GSCPCR also directed education department to formulate and adopt drug policy to set normative values and expectations for student behavior as well as to document procedures for dealing with drug-related incidents in schools.
GSCPCR initiated dialogue and conversation with the academic institutions in collaboration with the Directorate of Higher Education at DHE on how to strengthen the system and policies and programmes for protection of our children.
The meeting focused on how the contemporary issues in child protection could be integrated the same into the syllabus and practicum's, providing opportunities for students to research Goa centric child protection issues, thereby generating evidence and body of knowledge in the context of Goa for policy and for effective programming in children's rights and how academic institutions could engage with Commission and other child protection bodies in partnership project for mutual benefits.
Chairperson,Peter F. Borges said that protection of children is a growing concern today. A family, community, state, and citizen must ensure a preventive measure to safeguard the rights of children.
He said that amidst the surge in crimes against children in the state, it has come to the fore that child protection in Goa is heavily compromised, with several gaps in the system not being addressed for a long time.
Further; there are no evidence-based programming and innovations to address contemporary issues related to children. The care and protection of children in vulnerable condition is found to be mere display, tokenism, and lacks accountability.
He called upon the academic institutions, preparing professionals to work in social space to upgrade the syllabus and provide exposure to students to contemporary child issues during the formation. He further said that all disciplines also should be instilling volunteerism and values of social responsibility in the students.
Comment