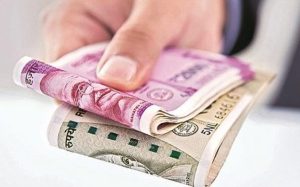 Goemkarponn desk
PANAJI: Goa Chief Minister Pramod Sawant on Tuesday urged the people of the state not to invest in fake finance companies and individuals, who promise to double their money.
Sawant was speaking during the inauguration of 'National cooperative week' in North Goa.
"Don't fall prey to fake finance companies who promise to double their money. Recently, Rs 100 crore Goa were looted in this manner by one such company in south Goa. The fraudsters then fled to foreign countries after cheating people. Cases are registered against them in the Anti-Corruption Branch (ACB)," Sawant said, alerting people about the frauds taking place in this area.
"We have a habit of falling prey to doubling money traps and arranging money from all possible sources and depositing them. Recently such a case has happened in South Goa," Sawant said.
""We are investigating the case at national level. Hence don't trust such firms, who make fake promises. Deposit your money in well recognized cooperative societies, don't do financial business with individuals who come from outside," he said.
Sawant said that the government is improving and amending the cooperative laws so they can benefit this area and people.
"New reforms and digitalization are the two solutions to save this area," he said.
There is a need for youths to come in this area. "There are no direct certificate courses in Degree or Diploma in the cooperative sector. There are more than five thousand youths, who are graduates or twelfth pass, working in this area. From next year they will be able to pursue a degree or diploma in their area through correspondence courses. Education department is working on it and in the next three months an announcement will be made. We have tied up with two universities in this regard," Sawant said.
Training and motivation is the need of the hour, he said, adding if it lacks then the 'Co-operative societies' working in this area may fail to prosper," he said.
Comment