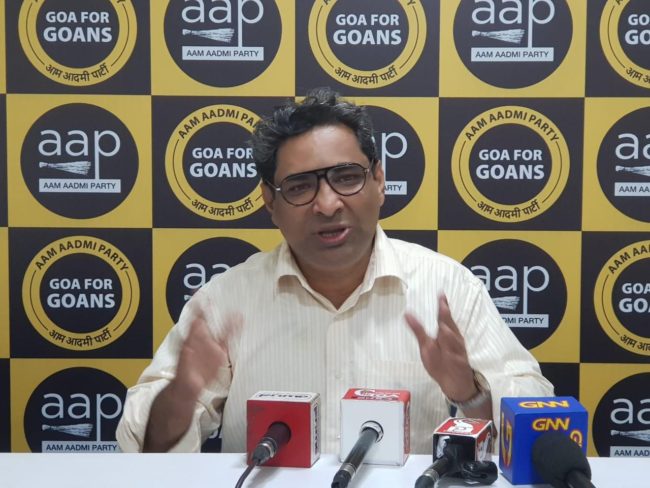 Goemkarponn Desk
Panaji: Aam Aadmi Party pointed out that the Dr Pramod Sawant led Bharatiya Janata Party government finally had to admit in the court that it has not paid the pension due to the people of Goa under the Dayanand Social Security Scheme.
AAP Goa Convener Rahul Mhambre pointed out that they have all along been asking the government to pay the dole to the needy people who were going through difficult times due to the pandemic where most people had lost their means of livelihood.
He pointed out that the government has admitted in the court that it has not paid the paltry sum of Rs. 2000 per month to even the disabled persons right since September 2020 which amounts to six months and asked how the people were supposed to live for these six months.
He dismissed the government claim that it has no money and asked where the Rs. 20,000 crore was going and lamented that it was a sorry state of affairs if people have to knock the doors of the court for even their basic amenities.
Rahul said that the people of Goa have lost all faith in Dr Pramod Sawant and his swayampurna claim and demanded that the chief minister specify the date when the beneficiaries of the DSSS will get their dole.
Comment