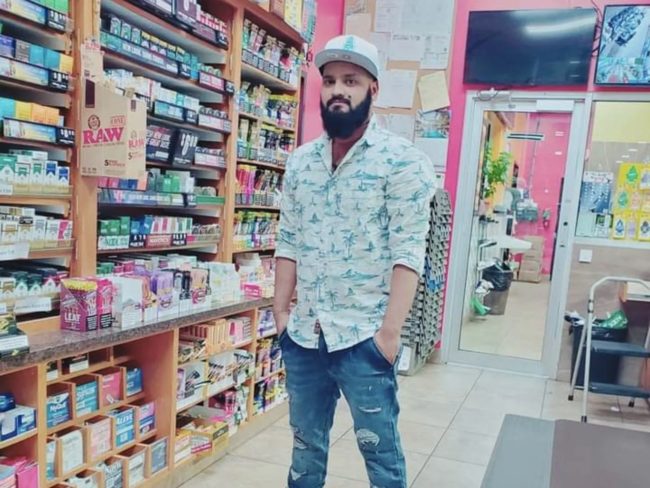 Goemkarponn desk
PANAJI: A day after the tragic death of Goan John Dias, who was shot dead in a supermarket in Houston, Chief Minister Dr. Pramod Sawant said that the government is making all efforts to bring back the mortal remains of the footballer.
"Saddened by the tragic incident in the USA leading to the death of young Goan John Dias from Cuncolim. The office of the Commissioner for NRI Affairs Goa is already in touch with the Consulate General of India, Houston, USA, to seek their assistance in bringing the mortal remains of late John Dias to Goa so that his family can have the funeral in Goa," he said.
He added, "I express my heartfelt condolences to the family. May God give them the strength to bear this irreparable loss.
John Dias, a resident of South Goa, was shot dead on Sunday morning in northeast Houston, Texas. Dias was working at V Stop Food Mart in 6500 block of Homestead Road when an unidentified miscreant came and shot him at the store counter. The police are probing from every angle and searching for the accused. Investigators told the Houston-based news agency ABC13 that he had sustained a bullet injury in his right shoulder.
Dias was a footballer before immigrating to the United States. He played as a goalkeeper for Chandor Football Club in Goa before moving to America. His death was caught on the security camera of the shop. The 104-second long video shows Dias working at a store counter and meeting several customers.
In the first 30-40 seconds of the video, Dias is seen watching a middle-aged male customer, another female customer, and a young child accompanying the female customer, while a man in a black hoodie watches his movements. Used to be.
Police officers who spoke to ABC13 later confirmed that a black man between the ages of 20 and 25 was believed to be the suspect. According to news agency ABC13, police officers said the suspect was wearing a black jacket, black pants with white stripes, and black shoes.
"John was family to us, like other people. They're all supposed to be family. It's just heartbreaking, honestly, to even go through this. I know people, their Coworkers, managers, everyone gets hurt. Even the neighborhood because we're so family-oriented," Shakora Sharp, a resident who frequently visits the store, said by ABC 13. He further appealed to the killer to hand himself over to the police. Sharpe said the killer needed to understand how it affected the community and Dias' family.
After Dias's death, his coworkers and customers gathered outside the store where he worked.
Comment