NEW PLANS…
1. Goa Infrastructure Development Corporation -Plan for Solution to Water Logging, Maintenance Plan of Subway (Shops, CCTV Surveillance and Lights)
2. Goa Police – Plan for Parking, Deployment of Police (Trafc and Law &Order), Trafc Flow, Notification of Parking, etc.
3. BDO/ Village Panchayat of St. Cruz – Plan Maintenance of Cujra Complex, including pedestrian pathways and CCTV surveillance.
4. ADEI Tiswadi – School Safety and Security Plan of Schools in complex prepared by engaging SMC/PTA and also children of all grades.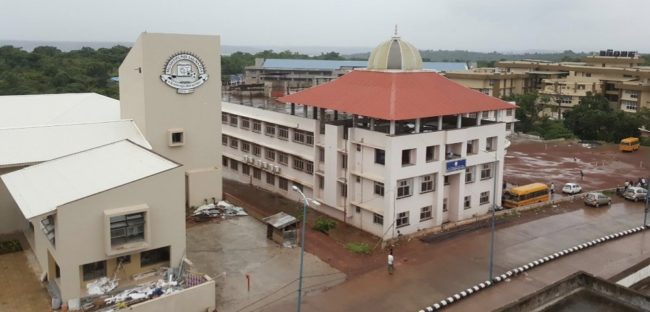 Goemkarponn desk
PANAJI: Chairman of the Goa State Commission for Protection of Child Rights conducted a review of the safety and security of the Cujra Complex.
The meeting was conducted with heads of institutions in Cujra complex, Police from Traffic, Superintendent of Police North Goa & police from Agassiam Police station, officials from Goa State Infrastructure Development Corporation, Block Development Officer, Tiswadi, Panchayat St. Cruz.
The Chairman had earlier conducted an inspection of the integrated school complex, which has six institutions, where around 7500 odd students are studying and had noticed severe lapses in the safety and security of the students.
"We need to create an understanding among all stakeholders, including students and parents, on the need for co-creating a safe and secure school environment for the holistic development of children," he said.
There is a need to fix accountability for keeping children safe and secure in schools (including while children are transported to and fro, attending school or going back to their homes in a school transport on SchoolManagement, said Peter F. Borges, Chairman of the Commission while chairing the meeting.
Among the issues which were highlighted included waterlogging and poor maintenance of Bambolim Subway, manning of the complex by Goa Police for both traffic control, parking and law and order.
Comment