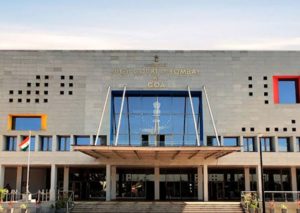 Goemkarponn Desk
PANAJI: The Secretary of Health, the Director of Health Services, the Collectors of the two districts, and a social worker from a reputable and acknowledged NGO involved with health welfare would serve as the committee's chairperson, according to a permanent order from the High Court of Bombay at Goa.
"Apart from the existing committees and the advisory council, the state of Goa is directed to permanently constitute a committee headed by the Secretary (Health) state of Goa, director of Health Services, collector of each of the two districts, and one social worker from a reputable and recognized NGO concerned with health welfare," the High Court division bench made clear.
Such committee shall oversee and address all issues with regards to the appointment of staff, providing for infrastructure facilities, provision for medicines, maintenance of hygiene of the public hospitals and all other issues touching the management and administration of the hospitals and healthcare centres in the light of our observations. The committee shall hold meetings every month."
The directions came in response to a petition filed by Prakash B. Sardessai and Vishwesh Sardessai, residing at Madant, Cortalim.
"This petition filed in public interest raises issues of fundamental importance with regard to the healthcare facilities at the government hospitals, clinics, and dispensaries in the state," the High Court stated after praising the petitioners' efforts to bring a matter before it that was of enormous public importance.
That the state "shall introduce and maintain a systematic mechanism of continuous supply of medicines to all the hospitals and healthcare centers," according to the High Court.
The High Court further stated that "no posts of medical officers, nurses, and other paramedical staff should remain vacant," and that the necessity to increase the number of posts should be periodically assessed in light of current demands and requirements.
The High Court further stated that "all information regarding the medical services / treatments and specialties being offered by the government hospitals, names of the specialist doctors, medical officers, details regarding OPD facilities, availability of the number of beds, etc. be made available on a "electronic dashboard" as well as by way of a dedicated "website" and "mobile app" created for such a purpose."
Comment