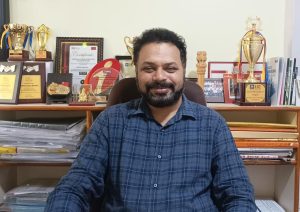 Innovation is an evergreen theme for investment. The rapid pace of innovation over the past few decades and expectations that going forward companies may not grow without adopting innovative strategies makes a strong case for investment.
The innovations over the last decade have seen rapid acceptance levels and scaling up of the user base. Reaching 50% penetration or the years to take one billion users are becoming shorter in the recent decades than earlier. In other words, innovative strategies add robust value growth to companies.
Moreover, there are key reasons from the current scenario which makes innovation one of the predominant ways for rapid growth and thus opens room for tremendous wealth creation. The lessons learnt from the pandemic which includes the need for diversification of supply chain is critical for business sustainability is adequate enough to stoke fresh innovations. Moreover, the current geo-political tensions have given rise to innovative moves in order to reduce dependencies as countries now endeavour to be self-sufficient and self-reliant.
On top of it, amid a global high inflationary scenario there is an increased focus on domestically manufactured products. This certainly calls for innovation on a large scale across the world and across businesses. Thus, a thematic fund based on innovation can be a good addition when building a robust portfolio. Such a fund will invest in stocks that are at the forefront of disruptive innovations around the world.
When considering such a fund, look for geographical diversification. This is because several themes like cloud computing, artificial intelligence, e-commerce, driverless cars and even large-scale entertainment plays are currently absent in India. If a fund has the flexibility to invest across geographies, then all these opportunities can be tapped into. One such fund is the ICICI Prudential Innovation Fund.
This is an open-ended equity scheme, will let investors have exposure to innovative companies across the globe and domestic market. It aims to create long-term wealth by taking a multi-cap approach while investing at least 80% in companies adopting innovation strategies. Investors can consider this fund as it would add yet another long-term value proposition to their portfolios.
– Deepak Digambar Mangale,Founder,Mangale Investments, Goa
Comment