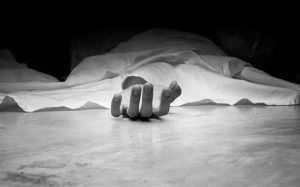 Goemkarponn Desk
KARWAR: A family of three from Goa has allegedly ended their lives due to debt, two 'jumping' into the Kali estuary here and one hanging himself in Goa. It all started after locals found the body of a 12-year-old boy at Devbagh Island, 5 km away from Karwar on Wednesday.
They informed the police about it and to their surprise, the police later found another body of a 37-year-old woman from the same place.
The police, which tried to ascertain reasons for the deaths and to establish the identity of the deceased, found that the woman was the mother of the boy who was identified as Daksh Patel.
The dead woman has been identified as Jyothi Patil, a resident of Padi near Mapusa in Goa. Later, following the probe by the police in Goa, they came to know from their Goan counterparts that the husband of Jyothi, Shyam Patil, was also found dead in the forest area of Padi in Goa on Wednesday.
The Goa police confirmed that Shyam Patil had committed suicide by hanging himself from a tree. It was suspected that Shyam might have pushed his wife to death and thrown his son into the waters before taking the extreme step.
The police suspect that Shyam was under severe debts as he had borrowed from many people and various financial institutes.
In a death note, he has also blamed a few people for his death who had borrowed money from him and had pushed him and his family to death. Shyam a native of Gopishetta, 20 km away from Karwar, had shifted to Goa for his business 25 years ago, where he supplied manpower to various industries basically from Karwar.
However, due to various reasons, he incurred losses and had borrowed a huge sum of money from his friends and financial institutes which runs into a couple of crores of rupees.
Sources said though Shyam had been stating that this debt would drive him to death, his relatives downplayed it until yesterday, when he called up his relatives to declare that he was ending his life and he would follow his wife and son to the afterworld.
Comment