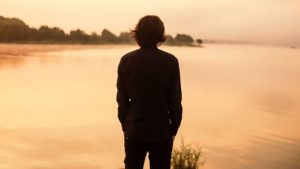 Goemkarponn desk
MARGAO: A strange case has surfaced wherein a Kerala-native man, who reportedly went missing eight months ago and was presumed dead and even cremated, was found alive and well in Goa on Wednesday. The man went missing on July 7, 2022, from his home and was untraceable for months despite many efforts. Madhya Pradesh Shocker: 'Dead Man' Found Sleeping in His Quarters, Suspense Continues Over Body Recovered From Railway Tracks.
According to a report published by the Times of India, the man was identified as Deepak Balakrishnan Kandi, a 36-year-old resident of Meppayur, Kozhikode. The family members of the man filed a missing report at a local police station. On July 17, the cops informed the family of a dead body of an unidentified man. The family took the body in possession and performed the last rites thinking it to be Deepak's. However, the police later realised that the dead body was not Deepak's but of a Panthirikkara resident named Irshad. A DNA test also confirmed the same. Video: Declared 'Dead' by Haryana Govt, 102-Year-Old Man Takes Out Procession To Prove He Is Alive and Seek Pension.
After this, the case was transferred to the crime branch. The Margao police, during routine checking of hotels, found the man's Aadhar Card number in a hotel guest list. The man was taken into custody and Kerala police were informed. Deepak told that over the last seven-eight months, he travelled to several places across the country, including Punjab, Shimla, Delhi, Mumbai, Madhya Pradesh, and others. He further said that he had no idea that his family has performed the last rites thinking he was dead.
Comment