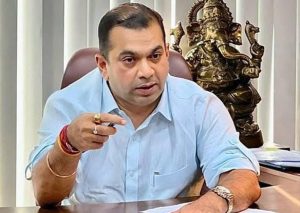 * MLA instigating watersports operators; All illegalities happening in Calangute like drugs and prostitution, charged Khaunte
* Tourism department running scheme to loot Goan tourism stakeholders, says Lobo opposing GEL counter, model shacks and liquor counter at Aguada jail
Goemkarponn desk
PANAJI: In politics, there are no permanent friends or do they say, that seems very true when you take a look at Goa's political spectrum.
Being on the same side of the coun, two Goa BJP leaders from Bardez are at loggerheads once again.
Over the past few weeks, relationships have soured between Calanguye's three-time MLA, Michael Lobo and Tourism Minister, Rohan Khaunte.
Ever since the two were first elected to Goa Legislative Assembly, they seem to share a love-hate relationship.
Currently, both are on the verge of a collision over the Tourism Minister Khaunte "trying to take control of local businesses".
Calangute MLA has vehemently opposed the Tourism department's plans to open a Goa Electronics Limited (GEL) counter for water sports.
Lobo says GEL is just a stop-gap arrangement and a third party; some non-Goan contractor will take over after a formal tender is floated.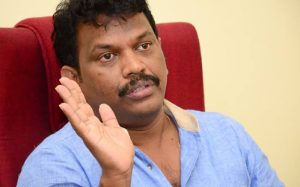 Replying to this Khaunte said that Lobo is investigating the water sports operators against joining the plans.
"We need to put in a system. The tourists claim being cheated for a time by watersports operators. So we decided GEL will put in a counter, and things work smoothly," he said.
He further said some MLAs are investigating operators pointing to Lobo, who, along with operators met CM Dr Pramod Sawant opposing the Tourism department's move.
Lobo has also opposed the department's plans for model shacks, which he called a Scheme of the Tourism department.
"This is a scheme to loot money from shack owners and bring outsiders to operators," he said.
He also opposed the liquor counter at erstwhile Aguada jail, saying it will destroy heritage.
On Friday, Khaunte made a startling claim of illegalities in Calangute, further escalating the issue.
Without naming Lobo, he said all illegalities are happening in the Calangute constituency.
"Be it drugs or prostitution, all illegalities are happening in Calangute, and the concerned Police inspector needs to be questioned," he said.
However, Khaunte, being a Minister in Dr Pramod Sawant Cabinet, failed to understand that he was blaming the Home Ministry for illegalities, which is headed by CM Sawant.
Lobo is yet to respond to these allegations as of now, but the Opposition Goa Forward, Aam Aadmi Party (AAP) and Congress, the statements have given enough fodder to corner the government in the forthcoming Assembly session, which starts on Monday.
Comment