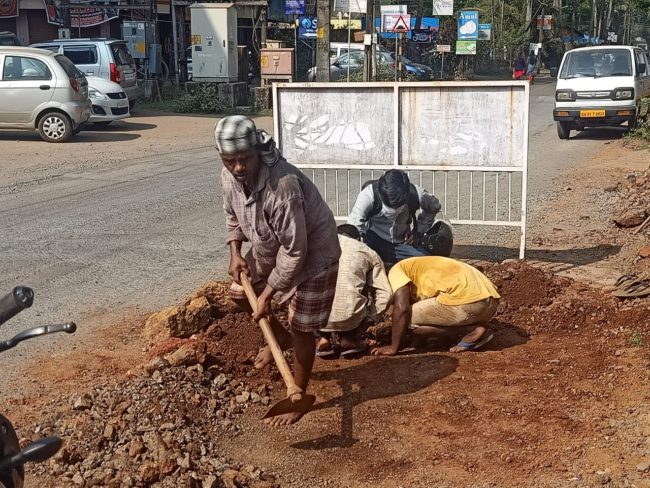 Christanand Pednekar/ Goemkarponn
Quepem: The locals of Condi alongwith the ex-councilor of Quepem municipality area protested infront of Quepem BSNL exchange over the non-functioning BSNL connections lines in village from last one month or so.
Ex -councilor Amol Kanekar said that local came together after they lost patience due to dead lines of BSNL.
"We came here to protest here as the BSNL is not taking the issue seriously on connectivity and out of order of BSNL line in their village," he said.
Kanekar further added that he was following issue from last many days but nothing has been done only assurances are given.
"Most of Condi village youth are working abroad and they call the family members call due to COVID19 pandemic situation, and the disruption in line has caused major inconvenience to people," he said.
Kanekar said he has already follow up matter with Junior Engineer of telecom exchange of Quepem Adrash Desai and also senior engineer of Curchorem Mr Parathe but still nothing has been done,
"I also asked our honorable deputy CM and local Quepem MLA Babu Kavlekar to look after this matter personally," he said.
Quepem BSNL Telecom exchange Junior Engineer Adarsh desai told Goemkarponn that it is issue of 8 connections in Cvillage which was out of order from around 20 days.
"This is because the digging work going on road side laying JICA pipeline which damaged the cable of BSNL line, now our repair work going on and it will be completed soon," Desai added.
Comment