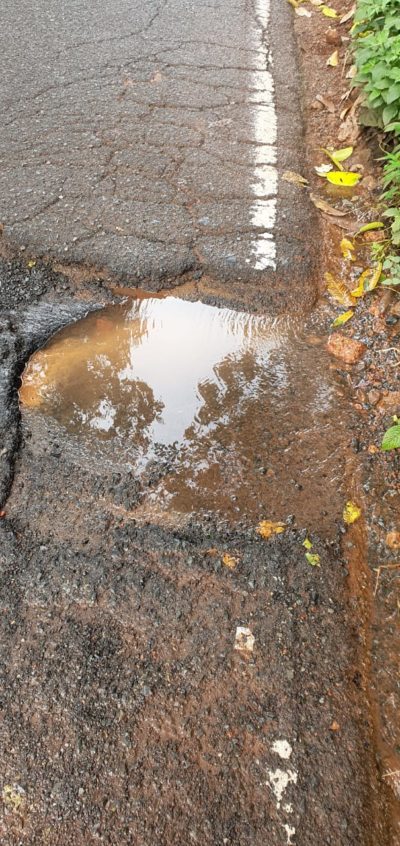 Goemkarponn desk
CANACONA: Numerous potholes, in addition to the trenches that have not been restored after laying pipes and communication cables on the Margao-Canacona NH66, have turned into a cause for misery for the commuters on this road.
Many even have met with accidents since the condition of this road turned worse since the beginning of the rainy season this year.
The road itself is washed away in many places. Small and big potholes have surfaced everywhere. The PWD Highway officials have not even made any attempt to cover these potholes with some temporary measures, complained many motorists who ply their vehicles on this road.
Moreover, crushed stones and concrete used to cover trenches dug across the road at many places is washed away, inconveniencing the commuters.
As the potholes are filled with muddy water, the two-wheeler riders assuming the pothole to be a minor one have led them to lose balance over their vehicle ultimately to meet with an accident, many complained.
As the potholes are too many and big, the vehicles also suffer damages in suspension and other related issues, ultimately leading to unnecessary expenses to the vehicle owners to repair and replace the damaged parts and the mechanic charges, it was told.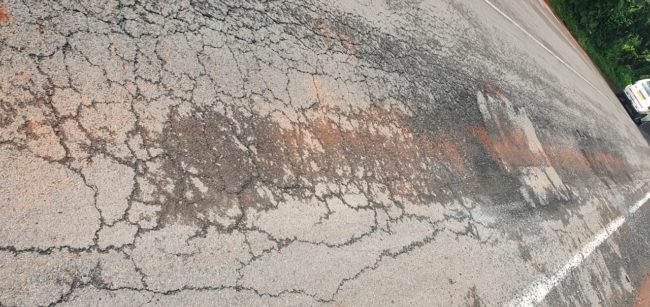 Just before monsoon struck the state, four trenches were dug to lay water conveying pipeline at Barcem and Padi; after laying the pipes, the trenches were covered with concrete, but due to bad quality of material and the workmanship, the concrete and the stones underneath have washed away, many two-wheelers met with accidents causing injuries to them and damages to their vehicles informed a local of Barcem.
The road at Cuncolim, Balli, Padi, Karmalghat and Gulem has turned worse as huge asphalt is washed away. Many complained that the road is becoming worse day by day PWD Highway officials are least bothered in providing good motorable roads to the public.
Comment