Non-Contrast Angioplasty performed on Chronic kidney Disease patient at Victor Hospital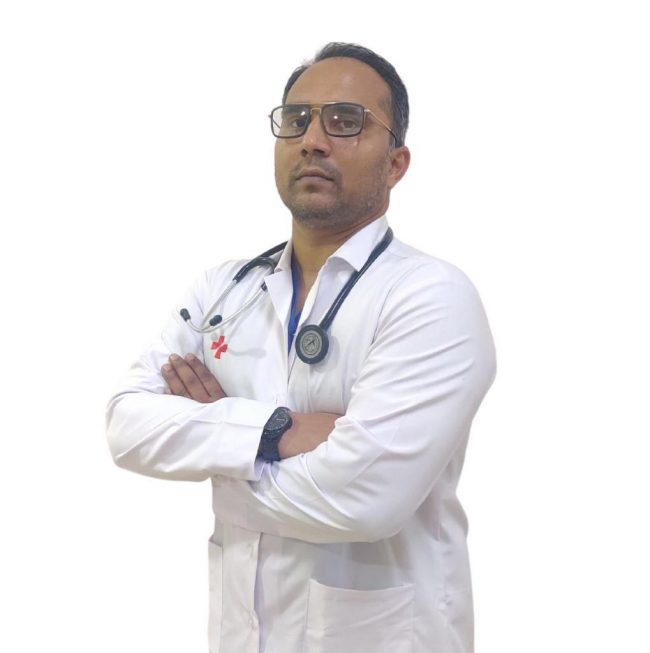 In what may be a first in South Goa, a Chronic Kidney Disease (CKD) patient underwent a life changing Angioplasty at Victor Hospital (VH). A man in his 40's with a cardiac arrest was revived at Victor Hospital casualty before he suffered another massive heart attack and was wheeled in for an emergency angioplasty and stabilized after the treatment of the Culprit Vessel. The patient had Kidney disease and other multiple blocks in his heart for which there was a need for an angioplasty.
Angioplasty procedure generally involves use of contrast dye which would have further worsened his kidneys. Dr. Vinayaga Pandian, Interventional Cardiologist at Victor Hospital decided to go for Non Contrast Angioplasty to prevent contrast induced kidney damage and hence for the first time a Non-Contrast Angioplasty was done at Victor Hospital. A new technology IVUS (Intravascular Ultrasound) was used for this patient and angioplasty was carried out without contrast. Post this procedure patient's Kidney status did not worsen and he got discharged without requirement for dialysis.
IVUS is a new technology where the blocks are visualized by a catheter, which helps to detect the location and extent of the blocks giving a clear picture about parameter of stent required. IVUS limits the contrast dye to a minimum & improves the outcome of the procedures especially for the (CKD) patients.
Victor Hospital has fully equipped Cardiology department is supported by a full-fledged Coronary Care Unit (CCU) which specializes in the care of patients with heart attacks, unstable angina, cardiac dysrythmia and various other cardiac conditions that require continuous monitoring and treatment. Victor Hospital also has Goa's largest Dialysis center with 33 beds and is empanelled with Deen Dayal Swasthya Seva Yojana (DDSSY). For more information and queries you can contact on 7722098454.
Comment