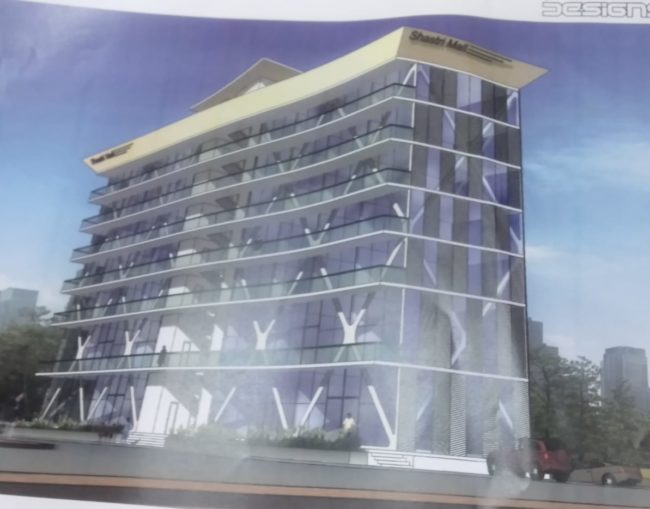 Goemakrponn desk
PONDA: Ponda Municipal Council (PMC) Chairperson Ritesh Naik said the fifty-year-old dilapidated Shastri Hall Building located in the heart of Ponda City would be soon demolished, and there are plans to construct a new six-floor buildings complex in its place.
This building is located at the roadside and posing risk to commuters as it is on the verge of collapse.
Chairperson Ritesh Naik said already the plan has been drawn, and after approval from Government, it will be constructed by GSUDA. The old shop owners conducting business on the ground floor would be given space in the new building to run their business.
It may be recalled that the Old Shastri Hall building has been inspected and declared structurally unfit by Goa Engineering College Structural team. It is dangerous, and so the Municipal Library operating from the first floor has been shifted to Market Complex Premises at Upper Bazaar. Similarly, the Shastri Hall was closed to the public.
The Shops operating on the ground floor would be temporarily shifted, and they would be rehabilitated in the new Shastri Hall Building after its construction. This building would have Halls as also shops for business would be made available in a new building to generate revenue for PMC.
Comment