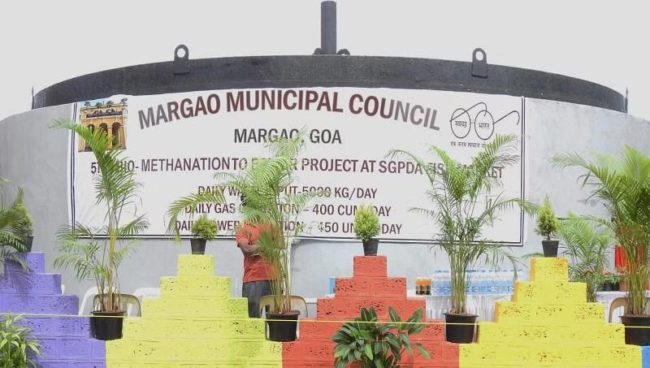 Goemkapronn desk
MARGAO: Shadow Council for Margao today urged the Urban Development Minister Vishwajit Rane to order an inquiry into the waste collection work order issued to an agency by Margao Municipal Council without any tender process. 0
SCM Convener Savio Coutinho made this demand in line with TCP Minister Vishwajit Rane's announcement for an inquiry into the Sopo Contract award without a tender process.
It may be recalled that the SCM has been consistently raising the issue of the door to door waste collection, awarded to an agency, Bapu Environmental Social Service Organization, without following any Codal formalities. This agency is responsible for door-to-door, segregated waste collection and clearing of Black Spots within the 11 wards of Margao Constituency. "This agency is paid around 15 lakhs per month. However, the end result in their responsibility is evidently not very Convincing at all", stated Savio Coutinho.
The Municipal treasury continues to be milked of its funds by the illegally appointed agency, and the concerned authorities turn a deaf ear to the series of complaints filed in this regard, Coutinho stated. "A whopping 3.60 crore payment has been made to this agency by the Council from November 2019 till May 2022, and all those responsible for this fraud should be taken to task, Coutinho demanded.
This same agency was earlier caught while billing the Council nearly 2 lakhs extra per month on ghost workers in Fatorda wards, and their services were terminated by filing a police complaint. Very interestingly, though, this same agency was rewarded by the powers in Margao with a much bigger job, too, without following the tender process, Coutinho said.
An inquiry into this scam of awarding work without tender process will reveal many other offences; as such, the Urban Development Minister needs to order an inquiry on top priority SCM Convener Savio Coutinho said.
Comment