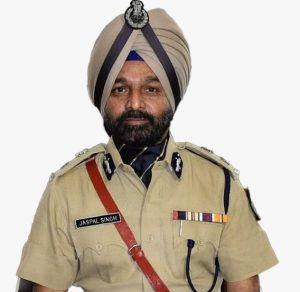 Tells Goa Forward President Vijai Sardesai that Goa Police Knows its job; we don't accuse police forces of other States to score brownie points
Says he has been getting unsolicited advice as to how to do Policing? I wonder if you also advise your doctors as to how to write prescription or Engineers about Engineering.
Goemkarponn desk
PANAJI: As soon of the Hyderabad's Mokila Police and the Special Operations Team (SOT) of Rajendra Nagar Zone arrested two drug peddlers and a consumer while seizing banned narcotics, including cocaine and MDMA, which were transported from Goa with the intent of being sold in Hyderabad, the Goa Police has received a lot of flake on the social media.
The users have criticised the Goa Police's lacklustre atittude towards drugs trade in the State.
However, the Goa Police DGP Jaspal Singh who has often crossed swords with media houses for critical reports has come out all guns blazing defending the investigations of Goa Police.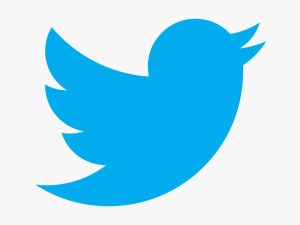 Here are some of the tweets which the DGP sent responding to the suggestions and the criticism by the "X" users:
Tweet 1 – In response to Goa Forward president Vijai Sardesai's retweet of Hyderabad police arresting two persons, which said "HYDERABAD POLICE ON THEIR TOES WHILE GOA POLICE ON THEIR BACKS. When will
@Goapolice1091 and @GovtofGoa wake up to the fact that Goa IS India's drug wholesale hub solely because of their lethargy, lack of leadership, and incompetence? Is the force here in #Goa as tourists or enforcers of the law? #Goemkars are thankful to @hydcitypolice
for exposing the falsehood propagated by the DGP and the @goacm that our state is squeaky clean. I myself have repeatedly warned them of serious consequences for our children and youth if strong action is not taken. Why this disinterest? It's suspicious."
DGP's response –
"Goa Police knows its job. Did we ever advertise when we catch people from Hyderabad. No because we know the dynamics of the trade. We don't accuse police forces of other States to score brownie points."
—
Tweet 2 – in response to suggestion for plain cloth policing.
"How do you presume that we don't do that. Better keep your suggestions with you. Do you also advise your Doctor how to write a prescription?"
—
Tweet 3 – In response to breaking news of drugs arrest by a local newspaper
DGP's Response – How come the Goan has become drum beaters of Hyderabad Police
—-
Tweet 4 – DGP tweets Have been getting unsolicited advice as to how to do Policing? I wonder if you also advise your doctors as to how to write prescription or Engineers about Engineering.
In reponse one Vikrant said "We all saw how Goa police helped the culprits in Banastari case. You should resign on moral grounds."
DGP's response – Can you prove it, Man? Did we help them by arresting the real accused and rejecting the proxy one. Are you aware that after how many days the accused got the bail. Do you suggest that we helped them by registering a non bailable case when accident is a bailable offence. Come on.
Vikrant – Can you explain why was the alcohol test not conducted on the accident spot ? What is the point of alcohol test 4 plus hours after the accident?
DGP – Read a good book on evidence Act to know. In order to ascertain blood alcohol a test is conducted only in Hospital, not by the breath analyzer.
—-
In another post the DGP tweeted "Well done PI Narayan Chimulkar and PP Poonam Bharne( now DoP) to secure conviction with life imprisonment to an accused of murder of wife (2016) . Certainty of punishment is the best deterrence. Goa Police would suitably reward you."
Responding to this one Khalnayak replied – "Sir in last 10yrs what is the ratio of conviction vs arrests?"
DGP's response – "I wish I could carry the office always with me. In heinous offences like murder Goa Police has reasonably good conviction rate. But there are several factors affecting conviction rate apart from quality of investigation such as length of trial, memory of witnesses etc."
"Just for information without prejudice. Court conducts the trial. All evidence is collected by police and marshaled by the Prosecutors. At times the accused hire battery of private lawyers. The Prosecutors assisted by IOs had to fight valiantly to convince the court"
—-
Hyderabad police arrests…
The confiscated items include 48 cubes of cocaine weighing approximately 51.45 grams, 44 MDMA Ecstasy pills, eight grams of MDMA crystal, three oil burner jars, two snorting pipes (one plastic and one steel), an ATM card for drug-related transactions, and five mobile phones. Additionally, three vehicles were seized, along with cash of Rs 97,500.
The apprehended individuals, Lingampally Anuradha, Sanikommu Prabhakar Reddy and Venkata Shiva Sai Kumar, were involved in a drug distribution network. Lingampally Anuradha initiated contact with a drug peddler in Goa through a neighbour, procuring drugs and supplying them to friends in Hyderabad. She introduced Prabhakar Reddy, owner of Varalaxmi Tiffin Centre in DLF Gachibowli, to the drug trade. During their association, she also introduced Prabhakar Reddy to drug consumption.
Following a trip to Goa, Anuradha and Prabhakar Reddy hatched a plan to purchase drugs at lower rates in Goa and transport them to Hyderabad via a private bus for resale at higher prices. They used messaging apps to contact friends and distribute drugs in Hyderabad, stated the police, who are conducting further investigations.
Comment