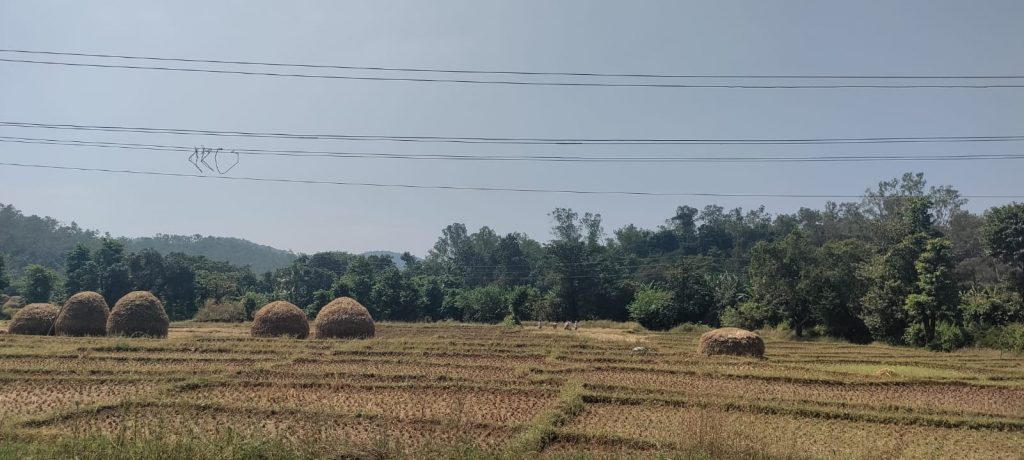 Goemkapronn desk
CANACONA: Though harvesting of paddy crops is as late as and as good as late sowing in Canacona, unseasonal rains passed a few days have created more hurdles for farmers in Canacona.
It may be recalled that sudden heavy downpours of rains for two nights after scorching days have battered several paddy fields, especially the low-lying cultivations in Canacona Taluka.
Interestingly, in Canacona, the cultivation/sowing of paddy fields gets completed as late as August, and reopening begins only in late October or early November.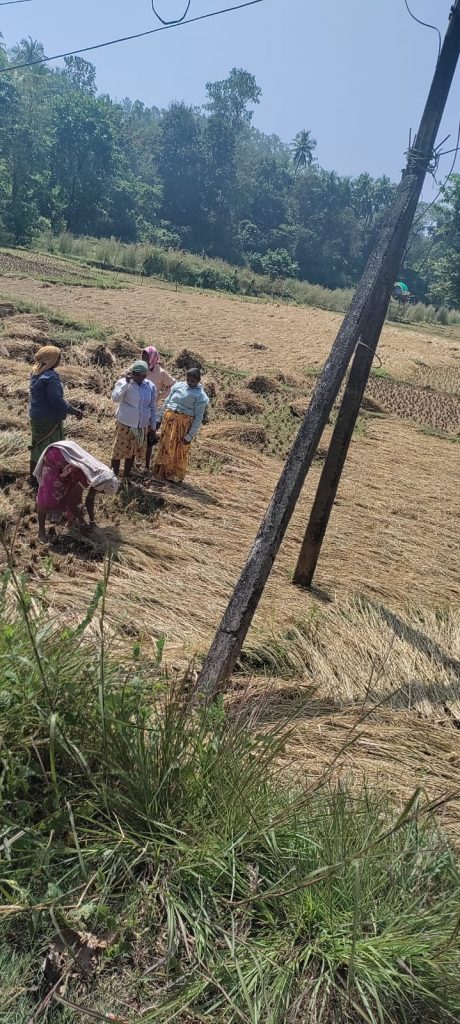 However, as the cloudy atmosphere was threatening safe harvesting procedures, a number of farmers initially avoided finally commencing the harvesting process; however, after two days of scorching heat sudden burst of rains created havoc with these farmers. The rains badly soaked the paddy stalks still lying in the fields.
A few of these paddy fields were taken up for harvesting in a traditional method/cutting with a sickle at Gulem in Canacona and were, however, taken up for stacking only on Friday after it was allowed to dry -up. While the process is underway, the harvested paddy crop is stacked in different bundles.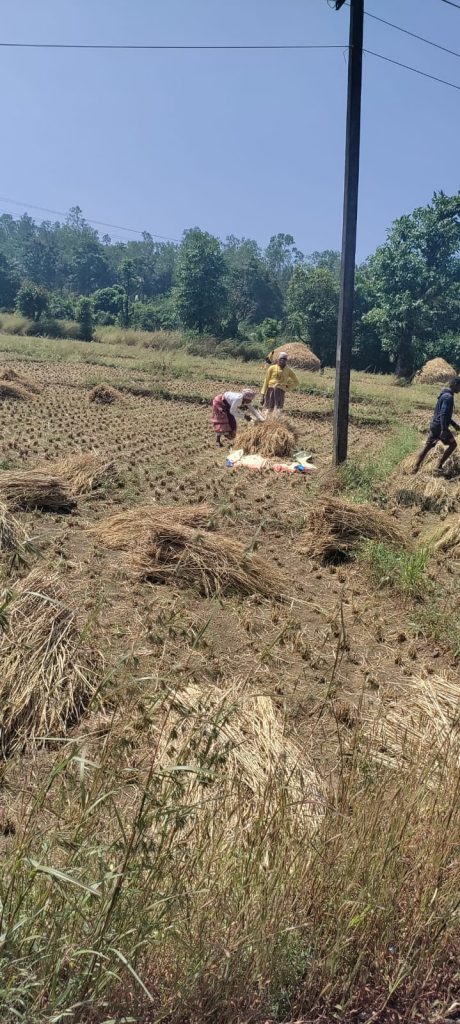 Harvesting is the process where the mature rice crop is initially cut with a sickle from the field, and further harvesting activity includes stacking, handling, threshing, and cleaning.
Many of the farmers, especially in Khola, Agonda, Poinguinim, Khotigao, Gaondongrim and other parts of Shrishthal and Municipality fields, are likely to take up harvesting shortly in Canacona.
Even a little rain creates problems for the farmers who have grown paddy crops in Khazans(Low-lying Wetlands), while most of the rice crop is grown in Morod (upper land), Kher (Midlands) in Canacona.
Interestingly, many farmers nowadays, finding manual harvesting a time-consuming and costly affair( for labour costs), prefer cutting-edge mechanical/modern technology to harvest their reaped rice crop.
Also, the farmers in Canacona, like their counterparts in the rest of the State, are turning towards mechanized farming, and a number of harvesting-threshing-cum-winnowing machines are used in the Taluka.
The four steps of harvesting are reaping, threshing, cleaning, and transporting.
Comment