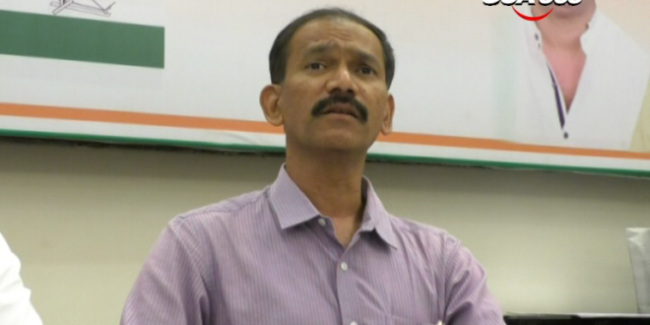 PANAJI: Conceding the sentiments expressed by voters at Zilla Panchayat election, the Goa Pradesh Congress Committee has assured the Congress supporters to rise up again to win trust of people before 2022 assembly election, to liberate Goa from dictatorship of BJP rule.
"We failed to convince people that we are changing. They feel that if they vote to Congress, then their vote will go to BJP as in past our MLAs defected.
We failed to weed out this perception from people's mind. Voters expressed anger by dissent and did not come out to vote for us. We respect their dissent and vow to change." GPCC President Girish Chodankar said.
He said,that party has accepted the sentiments of those voters who voted for elections. "The Congress has given its blood for India's Independence, and we never leave our fighting spirit. The historical political parties like Congress carry long future, Congress has seen similar setbacks before and emerged victorious several times. we have lot to learn from results" Chodankar said.
While assuring people that Congress party will do deep analysis of these results, Chodankar said that steps to strengthen party will be taken soon. BJP by misusing the power has prevented people from voting by not creating awareness and building confidence among voters. Contradictory statements by people in Government has also created fear among voters, Chodankar said.
He said that party will undertake vigorous membership drive, strengthen its grassroots level and booth level committees which was in disarray after mass defections of our public representatives.
"This is one of the reasons that our supporters didn't turned out for voting. We failed to convince people about the MLAs who defected to join BJP and backstabbed us, they would not be taken back in the party. BJP won because the defected MLAs helped them to garner votes. Besides this BJP used government machinery to campaign for the election and stopped us from even meeting people." Chodankar said.
"We assure our Goans that we will respect their sentiments and will win trust of people to win in 2022 with new vision." He said.
"Finally, on behalf of our Congress party I would like to conclude with a famous and befitting quote from Neil Gaiman: Only the phoenix rises and does not descend. And everything changes. And nothing is truly lost." he added.
"We humbly accept the sentiment given by the 56.82 per cent of the electorate which voted in this election." He said.
Girish Chodankar
Comment