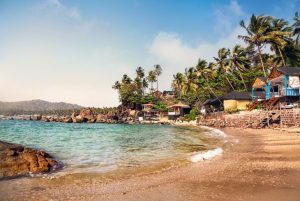 The 'Goa Roadmap For Tourism' and the 'Travel for LIFE' programme received unanimous support during the G20 Leaders' Summit in Delhi, catapulting India to the forefront of sustainable tourism initiatives. Here are the highlights of these tourism programmes.
What Is Goa Roadmap For Tourism?
The press release stated that the importance of the "Goa Roadmap for Tourism" in meeting the Sustainable Development Goals (SDGs) was emphasised in the "G20 Leaders Declaration. In fact, it was approved during the summit.
The 'Goa Roadmap,' the centrepiece project of India's G20 Tourism Track, acts as a revolutionary guide for all-encompassing sustainable tourism. According to the press release, it emphasises the importance of tourism to society, the economy, and environmental stewardship and is in line with the topic of India's G20 Presidency.
The G20 Tourism Working Group's five interrelated priorities were all addressed in the roadmap. They included Green Tourism, Digitalization, Skills, Tourism MSMEs, and Destination Management. Also, it provides a thorough plan for countries to match their tourism regulations with the 2030 Sustainable Development Goals of the United Nations.
The G20 Tourism and SDG Dashboard was introduced by the Ministry of Tourism in association with the United Nations World Tourism Organisation (UNWTO) to aid in the roadmap's implementation. To assist countries and industry stakeholders in their journey towards attaining the SDGs through tourism, this initiative will serve as a global repository, displaying the best sustainable tourism practices, policies, etc. from G20 nations.
The Initiative Will Create Awareness
The Goa Roadmap will be implemented with the help of education and awareness efforts from the Ministry of Tourism. These initiatives seek to raise awareness of recommended activities among state and union territory governments. Additionally, it enables private players to promote sustainable, resilient, and inclusive tourism.
The Ministry of Tourism is organising a national competition on "Tourism for Tomorrow." Further, it will help identify and spread best practices in line with the "Goa Roadmap." This competition will discover and promote effective activities that may be reproduced and scaled up throughout the nation.
The introduction of the "Travel for LiFE" project is another important development. This effort encourages travellers and travel-related businesses to take quick, effective steps for environmental protection and climate action.
Further, the project is in line with the 'Travel for LiFE' program's mission to promote ethical and sustainable travel.
Comment