Alina's exit from BJP makes no difference: Godinho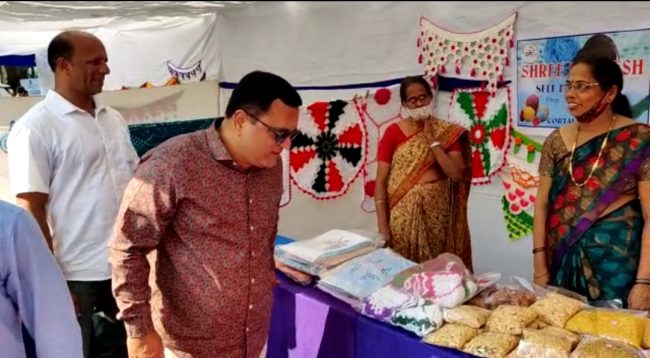 Goemkarponn desk
CHICALIM: BJP's panchayat minister Mauvin Godinho expresses his confidence in BJP winning all four seats in the Mormugao taluka. Godinho claims that the former BJP MLA Alina Saldhana's exit from the BJP won't affect the party, and he was instrumental in getting Saldanha elected in the Cortalim constituency last election.
When questioned by the reporters about the recent exit of the Cortalim MLA Alina Saldhana from the BJP party, Godinho said that he has nothing much to comment on, but he further said that everyone has got to do individual freedom.
So many people have joined BJP as they feel that that is relevant for the future, and perhaps those who feel there is no future here have left. Anyone can migrate elsewhere.
When asked whether the Cortalim MLA's exit from the party would affect the victory of all four BJP seats in the Mormugao taluka, Godinho said that "in fact, we are more sure of getting all four seats now which I can say with the emphasis that BJP will get all four seats in the taluka."
He further claimed that he had a tough time getting her (Alina) elected.
"The whole of Sancoale knows how much I worked overtime; even the constituency knows so this time, we will win all the four seats. It's my job to make the candidate win," Godinho said.
Further, when a question was raised about some sweeping statements made, Godinho said that such statements are being made when one is already quitting. "Had those statements been made earlier when the person was in the party and other forums, then it would have had value. Now, any statement can be made after the exiting party and what value it will have?" the Minister questioned.
Meanwhile, commenting on the Panchayat Mahotsav, the Minister said that the event is very good, and it has given the platform to showcase and do something on the occasion of the 60th Liberation day of Goa.
Minister of Panchayats, Mauvin Godinho, and the sarpanch from the Mormugao taluka panchayats visited the Mormugao panchayat Mahotsav and saw the various art and goods made by the self-help groups which were put up for the display outside the Chicalim panchayat on Thursday.
Comment