Goemkarponn desk
PANAJI: With Chovot or the Chaturthi, the biggest and favourite festival of Goans, is just a week away, the devotees are busy with shopping activities in the market.
However, the bad and bumpy condition of some of the main roads has upset people, and they blame the government for not providing proper attention to how they suffer on bumpy, pothole-ridden roads causing back pains and injuries after riding and falling off the potholes.
It's five years now, and Pondaitees has been suffering as roads were dug for sewerage work, and though sewerage work has been completed, the roads are still in bad shape. The upper Bazaar road hot mix carpeting tender was issued two years back, but the contractor who was awarded the tender failed to conduct hot mix carpeting, and f this road, thus the public is suffering.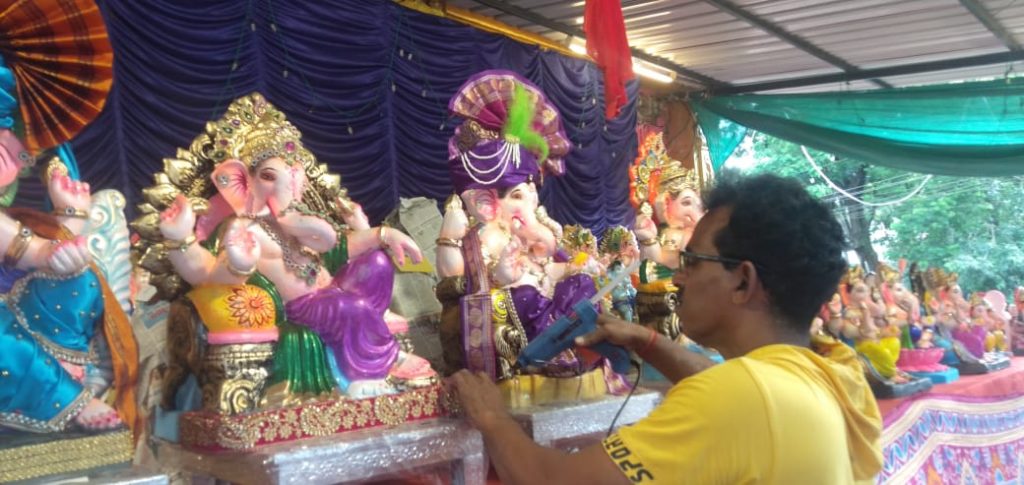 Although the government has done hot mix carpeting of some main roads, some internal roads are causing hardship to people, including bike riders.
The road leading to Ponda Market, Opposite Fire Station, Daag Ponda road, is the main road in bad shape, pothole-ridden and bumpy and makes bikers tire after driving through it.
Although a jet patching machine is introduced and some patchwork is done on some potholes, many potholes still need attention.
Comment