Demands to upgrade PHC Chinchinim to mini-hospital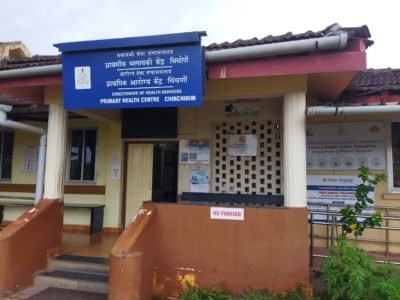 Goemkarponn desk
CHINCHINIM: The Primary Healthcare Center (PHC) is the basic structural and functional unit of  public health services.
PHCs were established to provide accessible, affordable and available primary health care to people.
This PHC Chinchinim has several villages mini PHC under its jurisdiction, namely Assolna, Ambelim, Carmona, Orlim, Varca and Cavelossim.
The present PHC was constructed in the year 2009. And it's time to upgrade the services offered by it mainly due to the rising population of locals and the migrants who avail of the services of the PHC.
Theoretically, there is one PHC for over 30,000 population.
Each PHC has five or six sub-centres staffed by health workers for outreach services such as immunization, basic curative care services, maternal and child health services and preventive services.
PHCs generally consist of one or more doctors to lead the centre and a pharmacist, staff nurse, and other paramedical support staff.
AAP leader, Velim constituency, Cruz Silva, has urged the government to upgrade the existing PHC to a mini-hospital with multiple beds and with doctors in charge 24 hrs with all required support staff and upgrade the surrounding 6 sub-centres.
He appeals to the people to vote for AAP to make this a reality.
"AAP has proved itself well in Delhi regarding Healthcare and medicine and vowed to improve upon the vaddo clinics in Velim constituency to be able to expand the reach of affordable medication to all people," he said.
Comment