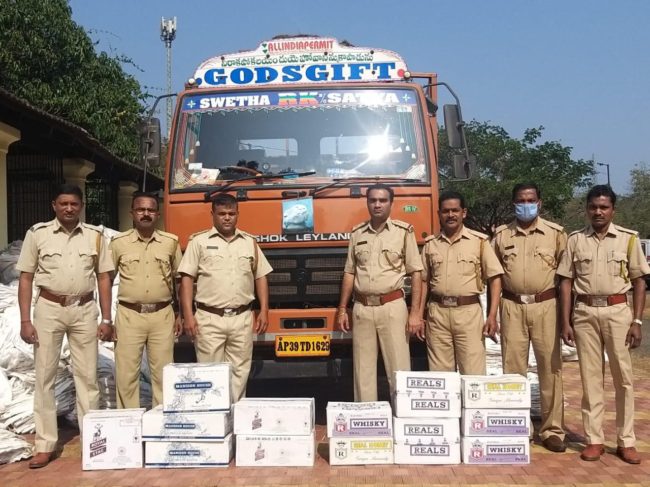 The Excise officials at Excise Check Post Mollem Seized Tempo of make Ashok Leyland ltd ECOMET bearing registration No AP-39-TD-1629 and 305 cases of Liquor bottles of worth Rs 551280/- for illegal transportation of liquor at about 01:45 am on 03/02/2021 which was proceeding from Goa to
Karnataka State. The said liquor was concealed under the plastic scrap bags. The driver of the vehicle runs away towards forest area by taking opportunity of the darkness.
Name of the Excise Staff
The said vehicle detained by Jitendra Adpaikar Excise sub Inspector, Sunil P Naik Excise Guard, Mahadev Gaonkar Excise Guard, Dashrath Gawas Excise Guard, Ashish Gaonkar Excise Guard , Deepak Prabhu Dessai Asst Excise Guard under the supervision of the Excise Inspector Shri Rohit Dessai I/c Sanguem Taluka.
Comment