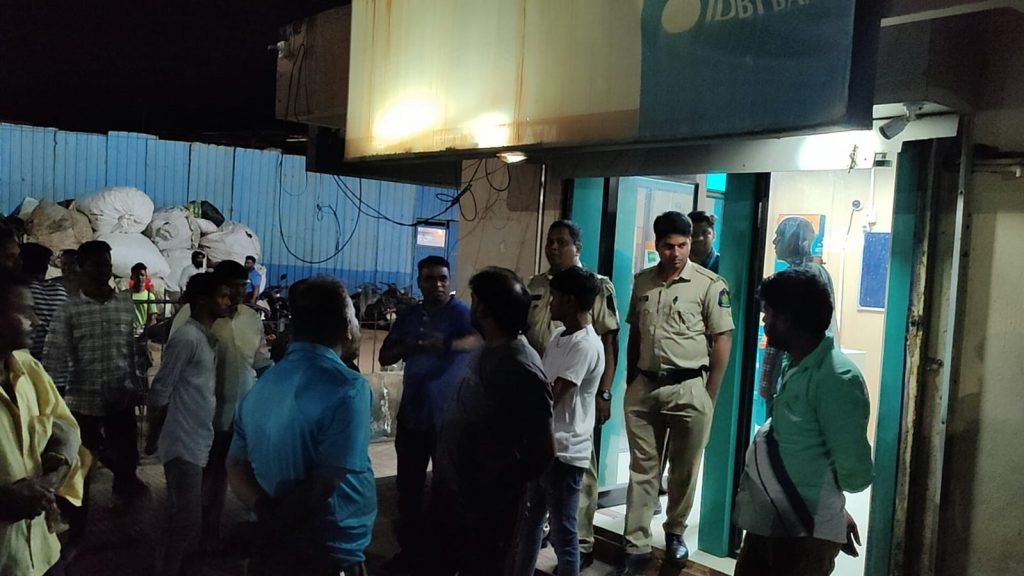 Goemkapronn desk
VASCO: In what could be like a Diwali Bonus, many people in and around Baina were shocked on Monday evening after the ATM began delivering excess cash from the machine.
Sources said that many people who had arrived to withdraw cash got excess money, and almost everyone who withdrew money from the ATM got excess money, sometimes more than double.
Many people who wanted to withdraw 5000 Rs have been believed to have got Rs 12,500, and as the news spread far and wide, a huge crowd of people began arriving at the ATM from distant areas of Mangor and other areas.
Finally, ward Councillor Ramchandra Kamat, who got to know about the news, called the police, which in turn got the bank officials and shut down the ATM.
"I was shocked when I heard that the bank ATM was delivering excess cash, and I called up a few people who confirmed the incident to me. I then arrived at the site, and I was shocked to see a huge group of people almost fighting to enter the ATM," he said.
Kamat further added that he immediately alerted the police about the faulty ATM, and they contacted the Bank officials, who arrived at the site and shut down the ATM.
"We are not sure how the bank can recover the excess amount, but many people here said that this was for the first time, an ATM machine had given them a Diwali Bonus," said Kamat.
Comment