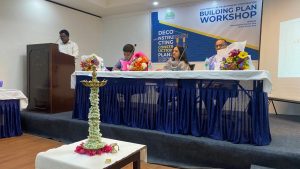 PANAJI: Goa-IDC (Goa-Industrial Development Corporation) organised a Building Plan Workshop 'Deconstructing Construction Plans', which aimed at sensitising Architects and Engineers.
The workshop provided the detailed procedure followed for issuing construction licence and occupancy certificate and highlighted various reforms taken up in Goa-IDC to make the process simpler, faster and transparent. A detailed presentation was made on the common errors in the drawings at the stage of plan submission which can be avoided for speedy approvals. The Chief Guest for the workshop held at International Centre Goa (ICG), Dona Paula was Smt. Swetika Sachin IAS, Director of Industries. Also present was Shri. Pravimal AbhishekIAS, Managing Director, Goa-IDC.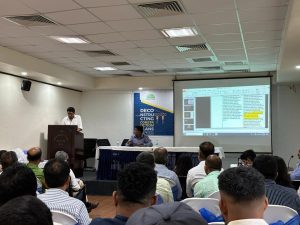 Over 70 Engineers and Architects present for the workshop were addressed by Swetika Sachin who stated that: "Within the next five-six months a lot of these regulatory requirements for processing clearances required for construction related works in industries will be streamlined and will be made easier. Interventions will be required, but we also need to have legal reforms to make these processes user-friendly and to do away with delays."
She further added that a significant enhancement in ease of doing business can be achieved by re-engineering procedures within the organisations. "The measures taken up by Goa-IDC can greatly contribute to improving the overall experience. The involvement and satisfaction of stakeholders and beneficiaries play a significant role in perceiving and experiencing this ease of doing business. Despite the
 existence of various legal reforms and acts, their impact will not be felt if they are not effectively implemented. Thus, it is essential to prioritize the implementation of these reforms to truly benefit from them."
Pravimal Abhishek, Managing Director, Goa-IDC said: "By streamlining construction licensing we have improved the approval rate by 124% in the last 6 months (Jan- June '23) vis-à-vis the preceding 6 months (Aug- Dec '22) for industrial constructions. This workshop is aimed at sensitising Architects and Engineers on nitty-gritties of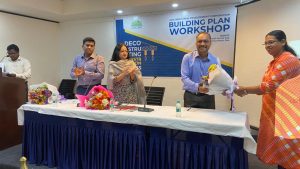 building plan regulations for faster clearances. Our goal is to transition to an online construction licensing regime in the next 4-5 months for enhancing ease of doing business".
Anwar Khan, Chairman-elect, Institutional Engineers,Goa speaking during the workshop said: "This Workshop session has been very informative. Under the new Managing Director, there have been drastic positive changes, including transparency in the organizing the approval system. The scrutinization process is simpler, and discrepancies are being discussed without rejecting he file or sending it back."
The workshop continued with presentations explaining about construction approvals/ licenses. It was then followed by a Q&A session to clarify queries. This workshop was organised to make the entire process of approvals smooth, transparent, simplified and comfortable experience for all the Architects.
Comment