Gomantak Bhandari Samaj demands 19 p.c reservation in Govt jobs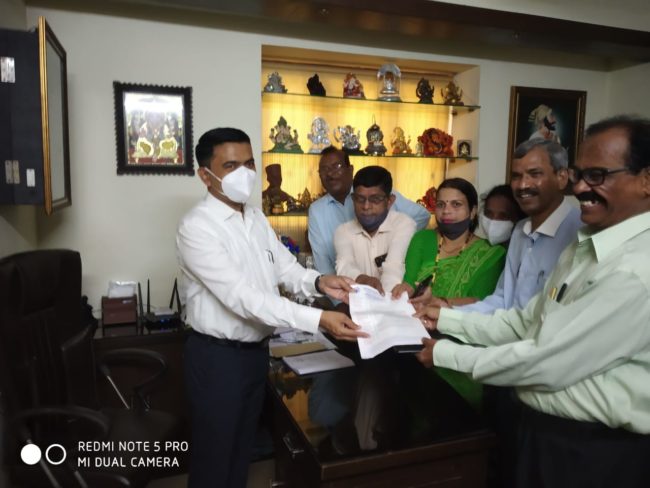 Goemakrponn desk
PONDA: A delegation led by Ashok Naik President of Gomantak Bhandari Samaj met Chief Minister Pramod Sawant and submitted a memorandum demainding 19 per cent reservation in Government jobs out of 27 per cent reserved for OBC.
Ashok Naik said Lok Sabha and Rajya Sabha recently passed Amendment Bill for reservation policy to wherein Government of respective states are given the power to increase reservation of any backward community incase of injustice on them.
In a letter to CM Pramod Sawant, GBS said there is disparity or disproportion caused while deciding the quota of the reservation post for Naik Bhandari Community under the OBC category in the prevailing reservation policy.
They said in Goa there the Gomantak Bhandari Samaj population is 60 per cent, however with regard to jobs, the samaj is facing injustice.
Before and even after liberation, people of this hard-working Samaj were Bagayat, agricultural labourers, truck drivers, pilot riders, etc. They were falling behind as they were illiterate, but now our children are educated but not getting proper reservation in proportionate to our population.
Ashok Naik said under the OBC category, there is 27 per cent reservation, but it is divided or split within 18 different communities. However, the population percentage of some communities is very low compared to Bhandari Samaj, and hence the reservation for Bhandari Samaj needs to be reviewed and increased to 19 per cent.
He said even there is injustice and are deprived of opportunity while giving promotions to Bhandari Samaj in Government jobs. He said the same rule should be applied to Bhandari Samaj while applicable to the SC community while providing promotions.
Comment