Goemkarponn desk
VALPOI: The Assembly polls in Goa are just within six months, and the political activities have begun to gain momentum.
The elections also gain significance as the former Congress's strong candidate Vishwajit Rane is now with the BJ P. The Congress is struggling to find a candidate who can beat a candidate of Rane's calibre.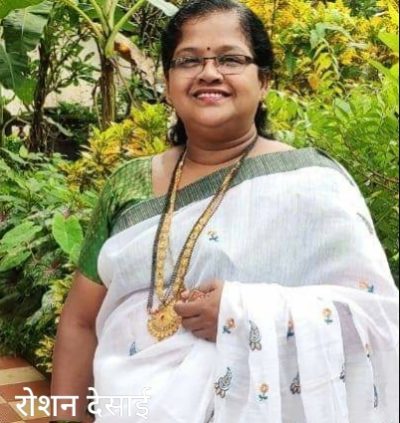 Sattari taluka is considered to be very important in Goa's politics. Health Minister Vishwajit Rane has won the last three elections from these constituencies.
Now with several Congress workers staking a claim for the ticket from Valpoi, it is learned that the Congress party's organizing committee is scrutinizing the candidates.
Interestingly, former block president Dashrath Manjrekar's, party worker Ranjit Rane and Mahila Congress president Roshan Desai are lobbying hard to get the Congress ticket.
After Vishwajit Rane joined the BJP, the Congress was in disarray in Valpoi.

Though a new block committee has been announced, their activities are not enough to win elections. They have held several press conferences opposing governments decisions.
There are several claimants in the Congress camp for the ticket, like the
Rangeet Rane, Roshan Desai, Nandkumar Kopardekar, Suresh Kodalkar and Krishna Nene expect the party to give them the candidature.
It is understood that there is a strong contest between Ranjit Rane and Roshan Desai for teh ticket.
After the appointment of P Chidambaram as the Congress in charge, some changes have taken place in the party's organization.
The old block committees have been dissolved and reconstituted, saying the block committee presidents cannot be considered party tickets.
Similarly, the committee under Dashrath Manjrekar has been dismissed and appointed to the State level committee.
Dashrath Manjrekar has gained attention through various agitations and has focussed on party organization.
But now, fo
rmer MLA Jaisingrao Rane's son Ranjeet Rane has also started the party work and has become politically active.
Ranjeet Rane is not new to the voters and has now started to get the Congress candidature from his constituency.
Rane has also cleared his views on Bhumiputra Bill, saying it will be for the benefit of Sattari locals.
Though Congress is against the Bill, Rane has said that it is for the benefit of the Sattari locals, and he will stand by it. His chances of getting a ticket are also very high.
However, Congres decides to field a women candidate in the constituency, it would be difficult for him to get the ticket.
Another critical point is that if the Congress party decides to pose a formidable challenge to Vishwajit Rane in the Walpai constituency, the possibility of suddenly fielding another candidate cannot be ruled out for now though.
Comment