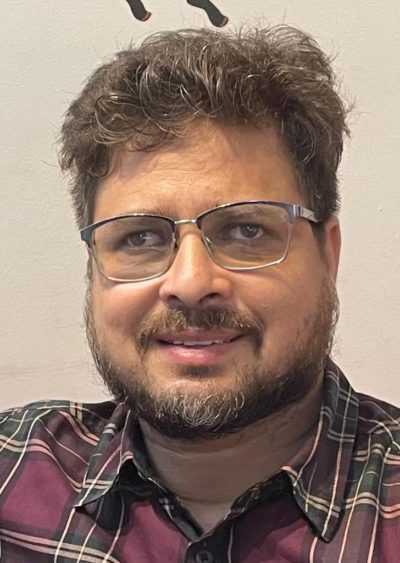 We wish to ask Prasad Gaonkar how many more parties does he want to try ahead of elections? Maybe Goa Forward and MGP are the only two options remaining?
Politicians shifting loyalty is not something new, but in such a hurry is being seen for the first time. It looks like Prasad will support any party "whose bag is heavier". Isn't it?
One thing is quite clear of Prasad Gaonkar that he is no different politician. He is the same as the 14 MLAs who have switched loyalty from Congress to BJP in this term.
While 12 of them face a disqualification petition, unfortunately, the anti-defection law does not apply for independent candidates.
SURAJ NANDREKAR
Editor, Goemkarponn
Sanguem MLA Prasad Gaonkar goes party-hopping…
Just last month, the Sanguem MLA Prasad Gaonkar extended his support to the Congress party in Goa, saying the BJP has ruined the State of Goa.
Within a month, he switched his loyalty to the new party in Goa Trinamool Congress.
In the last four and half years, Gaonkar has changed his loyalty to three different parties – BJP, Congress and TMC. He must be the only leader in Goan politics who has extended support to a party in one tenure.
He was the chairman of Goa Forest Development Corporation under the late Manohar Parrikar but resigned as it was a less lucrative post. He wanted a bigger and better Corporation, which was rejected.
Though he never joined Congress and has yet to join TMC officially, he has made several statements that indicate his shift of allegiance.
This time the sitting MLA from Sanguem Prasad Gaonkar's message was, "Women can do magic. Mamata didi has the power to oust the Modi Sarkar and we are going to do it!"
He said that "Only leader who can oust Modi is Mamata Banerjee. I will join the TMC officially once my term in office comes to an end. My supporters and elected members of panchayat are joining TMC today."
At a function attended by former Navelim MLA Luizinho Faleiro and TMC's Derek O'Brien, Gaonkar said that Congress in Goa is finished.
He said Congress is not prepared for the elections till now due to infightings.
However, Gaonkar's comments are laughable as instead of making Mamata PM, he should see that he himself gets re-elected first, which seems a difficult task for now.
We wish to ask Prasad Gaonkar how many more parties does he want to try ahead of elections? Maybe Goa Forward and MGP are the only two options remaining?
Politicians shifting loyalty is not something new, but in such a hurry is being seen for the first time. It looks like Prasad will support any party "whose bag is heavier". Isn't it?
One thing is quite clear of Prasad Gaonkar that he is no different politician. He is the same as the 14 MLAs who have switched loyalty from Congress to BJP in this term.
While 12 of them face a disqualification petition, unfortunately, the anti-defection law does not apply for independent candidates.
Comment