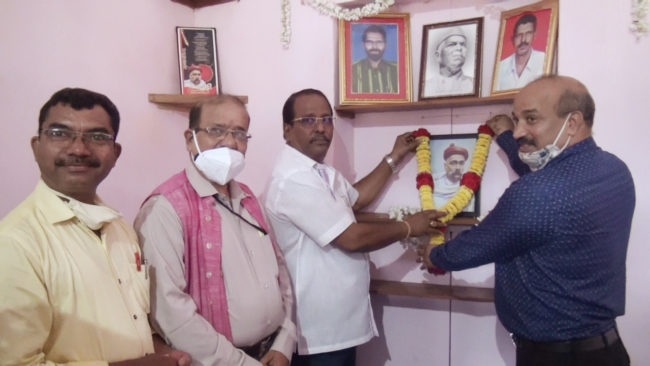 CANACONA: Speaking during the celebration of Tilak Punyanithi organizedorganized by Canacona Patrakar Sangh Canacona MLA and deputy speaker Isidore Fernandes said that the journalists must point out mistakes committed by leaders.
After garlanding the portrait of Lokmanya Tilak, Isidore Fernandes said that Lokmanya Tilak started the Kesari newspaper to spread awareness and nationalism amongst the people of Maharashtra. Tilak is also credited for starting festivals like Ganeshotsav to spread the Indian freedom struggle during those times.
He was speaking as the chief guest at the Tilak Punyatithi event organizedorganized by the Canacona Patrakar Sangh. Canacona Municipality chairperson Simon Rebello and Vinay Tubki, chairman of Shristhal Biodiversity Management Committee, presided over the event.
EmphasizingEmphasizing further on his statement that journalists should point out mistakes said that both sides should be heard and reported, not only negative, but good work and positive things should also get published he said.
Chairperson Simon Rebello said journalists bring a variety of topics to light. It increases awareness. Rebello said that after the demolition of the existing municipal building, a press room would be set up in the new market building as a temporary arrangement.
In the beginning, Ajit Panginkar, President of the Sangh, welcomed and introduced the guests.
Comment