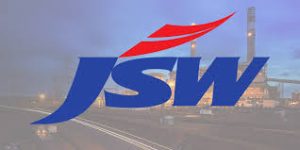 Goemkarponn Desk
PANAJI: JSW has bagged the Surla Iron ore mining block with auction premium of 109.80% of the average sale price of Indian Bureau of Mines.
This was the last of the five mining blocks went for auction in the second phase. A Odisha-based mining company, Kai International, has bagged the Thivim-Pirna mineral block. Jindal South West has bagged the Cudnem-Cormolem mineral block.
Fomento bag the Advalpale-Tivim block. Cudnem mineral block on Wednesday but has not announced the successful bidder.
In a setback to the Sawant government's efforts to restart the mining industry, a bench of the Bombay High Court in Goa on Wednesday said that winning bidders of freshly auctioned mining blocks will have to obtain environment clearances (EC) afresh.
In December last year, the Goa government had said that it completed the first phase of auction of mining blocks with four companies winning bids for the extraction of ore from different mineral rich stretches of the coastal state. The mining industry used to be one of the major revenue earners for the state.
"We clarify that fresh ECs will have to be obtained even by the successful bidders…," the high court said in its order. The Goa Foundation had submitted an intervention application over a petition filed by mining firm Sociedade de Fomento Industrial Pvt Ltd and one of its directors.
Claude Alvares, Director of Goa Foundation, was a respondent in the case along with the Centre and the state government.
The petitioners (mining firm and director) had argued that being a successful bidder during the recent mining auction, they would not be required to obtain a fresh environment clearance for commencing mining operations for the mining block.
Comment