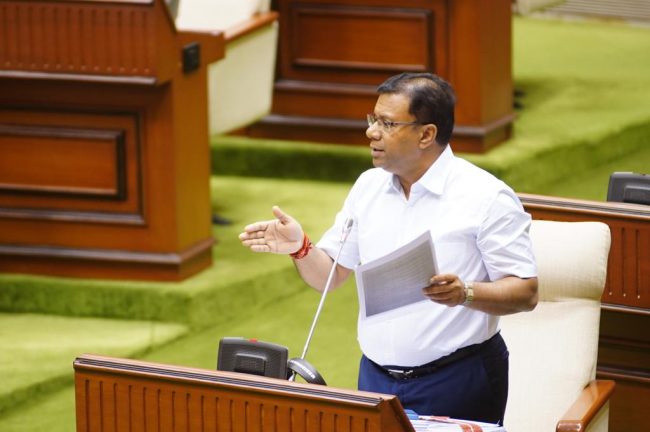 Goemkarponn desk
PANAJI: Minister Vishwajit Rane today said that a total of 23,022 applications under the Laadli Laxmi Scheme are pending from December 31, 2012.
"There are a total of 23022 the number of applications under Laadli Laxmi Scheme is pending from 31st December 2012," said Rane.
He further said that the applicants have to be eligible under Laadli Laxmi Scheme after fulfilment of criteria laid under the said scheme.
"Those applications which are marked to the Committee depends upon the decision taken by the Committee constituted under Laadli Laxmi Scheme and also sanctioning of same depends upon the availability of funds," he added.
Rane said that after fulfilling the above three mentioned criteria as per the Budget Assurance 2021-2022, the application belongs to the "Married Category" placed for sanctioning under Laadli Laxmi Scheme.
Comment