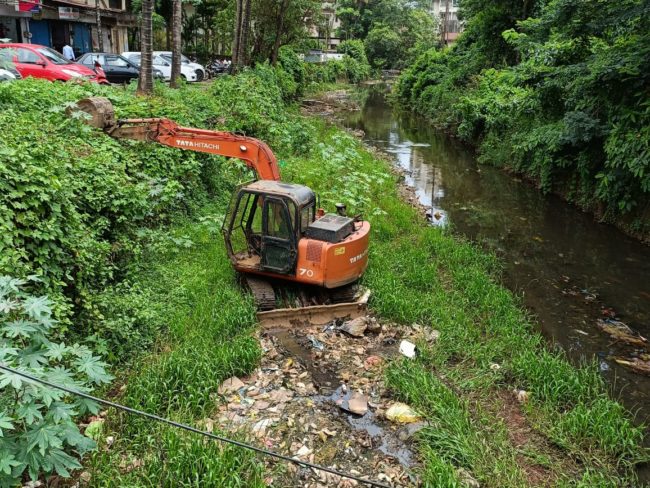 Goemakrponn desk
PONDA: Desilting work on Ponda main nullah began today from Mestawada Curti. On occasion, Ponda Municipal Council ( PMC) Chairperson Ritesh Naik, Councillors and Curti Khandepar Panchayat Panchmembers, and WRD officials were present.
Speaking on occasion, Chairperson Ritesh Naik said the nullah work would be done by costing around 11.75 lakhs. The job would be done in three stages before the monsoon.
The result would be completed within a week from Mestawada Curti to Ganaganath Varkhandem, Ponda to Kapileshwarim and Kapileshwarim to Patto Kavlem near Shantadurga Temple.
It may be recalled that fearing flood in monsoon due to chalked nullah; there was frequent demand from locals of Curti, Nagazar, Ponda and Kavlem to desilt Ponda's main nullah as it was filled with garbage and silt all along its basin. As work on cleaning nullah began, the locals heave a sigh of relief.
For the past two years, Pondaitees have witnessed flooding of the main nullah on account of heavy rain, and many houses were affected due to flood.
Comment