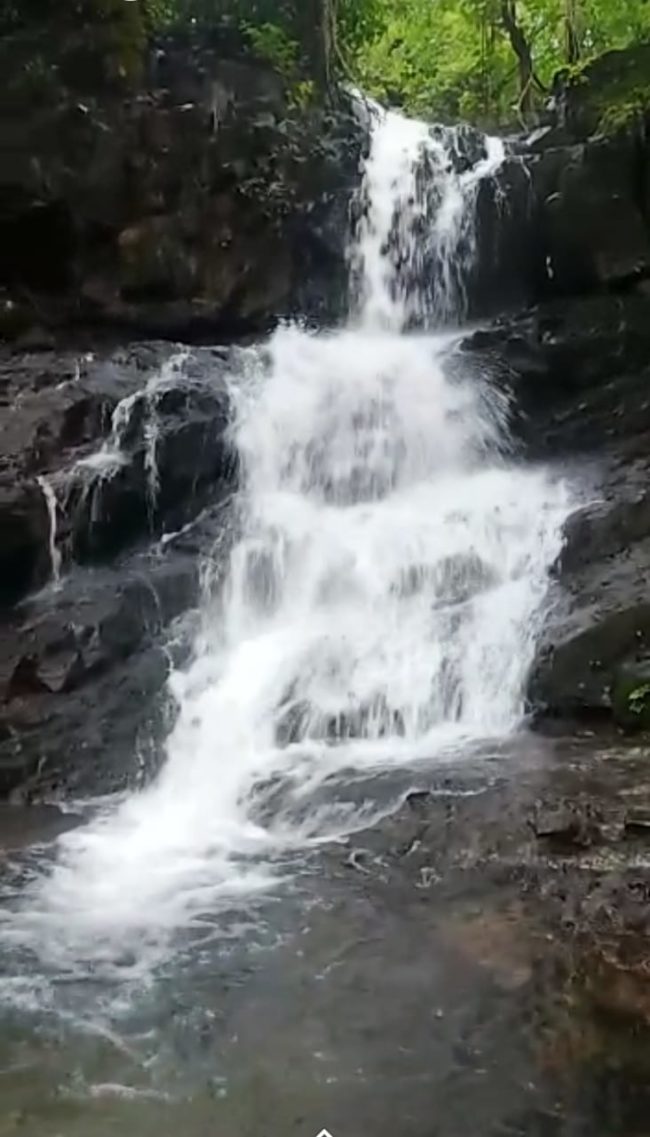 Goemakrponn desk
VALPOI: Following the rise in some unruly picnickers and tourists, the villagers in Sattari have blocked the entry to the waterfalls falling in different parts of the taluka during the monsoon season.
Even though the District Collector issued an order last year, locals say it is not appropriately implemented.
Due to this, the demand increases at the panchayat level to take action and stop tourist arrivals on weekends.
While despite complaints, the authorities have refused to act, the villagers, at Honda Panchayat area, have taken the initiative to ban the tourists from the waterfall.
Villagers of Nagargaon panchayat area also have taken a similar decision.
Locals said they are forced to take an aggressive stance.
"We will block all entries on Saturday and Sunday," they said.
It is known that during the monsoon season, tourists flock to the places where waterfalls fall from the hills of Sattari taluka.
Due to the current outbreak of the disease, the villagers feel this can have disastrous effect on the locals.
The North Goa District Collector issued an order last year, but it has been observed that locals say this order is not being appropriately implemented.
As a result, villagers in different villages have become aggressive, and villagers in Saleli village in Honda Panchayat area blocked the road leading to the waterfall on Saturday and stopped tourists.
On the other hand, the tourists and other people have been left disappointed.
Locals of Nagargaon says that after the entires being blocked to those places, the crowd of tourists is increasing at the waterfall at Satre in Nagargaon gram panchayat area. Hence, they had to take such a decision.
The villagers informed that many tourists had gathered at the waterfall last Saturday. This has once again created a stir in the villages.
There is no denying the possibility of a severe outbreak if the disease spreads to a village far from Covid through tourists.
"At this time, the villagers of Satre area have decided to ban these tourists. Villagers have informed that they will close the road on their own on Saturday and Sunday," said a local.
Meanwhile, local Panchayat member Laxman Gavas said that the villagers had banned entry to tourists.
"On Saturday and Sunday, the villagers will block entry to the waterfalls,", said Panch Mr. Gavas.
He said that the cops were deployed at the site at 6 am. But despite this tourists were seen in large numbers, he said.
Comment