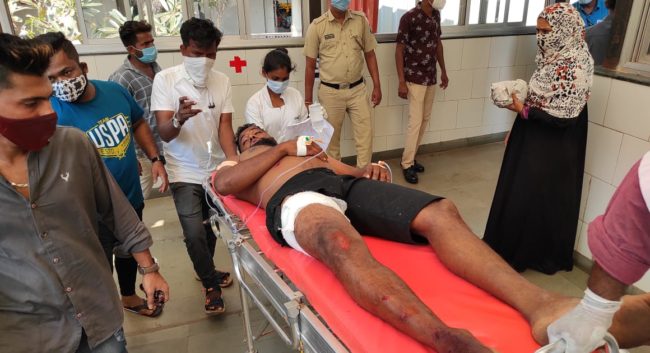 FATORDA: The Fatorda Police today have arrested 1 person for having assaulted notorious history sheeter Anwar Shaikh at Arlem on Monday.
As per information, Anwar was assaulted by 3 persons at Arlem Circle using a knife while of the person fired a gunshot. As per police they have nabbed one of the culprits namely Ricky while the hunt for the remaining two is on.
Anwar was immeditely taken to the Goa Medical College (GMC) where he is undergoing treatment. A case has been registred at Fatorda Police station and the investigation is on.Police have also recovered the weopen used in the crime indentified as Koita.
The Police are in the process of recording the victims statement.
Comment