Operators demand…
Currently, an average of around 170 to 200 Jeeps are ferrying tourists to Dudhsagar waterfall with five to seven passengers in each jeep, including the driver.
The Jeep operators said around 431 Jeeps have been registered with Wild Life Board, and all the Jeep operators ferries tourists to Dudhsagar in deep forest with every day around 170 to 200 located in deep forest areas Collem.
It is learnt that the Forest Department permits only 240 Jeeps per day by considering the carrying capacity of the forest area of Dudhsagar.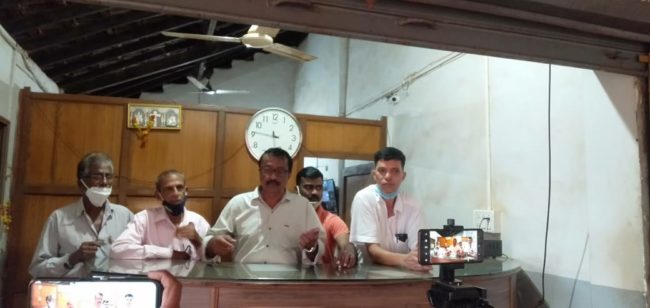 Goemakrponn desk
COLLEM: Stating that for the last two years of Covid 19 Pandemic has hit their business badly, Dudhsagar Jeep operators at Collem, who earns livelihood by ferrying tourists to Dudhsagar waterfall, urged the government to increase their daily trips to 300 per day.
The jeep operators demand was for especially during the upcoming Christmas Festival season as large tourist flocks to Goa to watch Dudhsagar waterfall.
The Jeep operators said the season commenced in October and are now hoping for better business this year.
They said they followed all covid norms while operating jeeps to Dudhsagar waterfall in the deep forest through rough kutcha road.
In recent times they received most domestic tourists at the waterfall. They said their business is seasonal and remains closed during five months, including the rainy season, and they have to pay various taxes.
They demanded that during Diwali and Christmas festival up to New Year the government must permit them to ferry more jeeps to Dudhsagar by removing the restriction of 200 to 240 jeeps per day and increasing it to at least 300 per day.
On Saturday, Sunday, and Monday, they ferry tourists through around 200 to 240 trips, while on rest days average is about 170 trips.
The Dudhsagar Jeep operators said they borrowed loans for buying jeeps but struggled to pay loan instalments and feed family members for the past two years.
They said their business of ferrying tourists to Dudhsagar is seasonal and runs for only seven to eight months, but it was hit during the last two years due to pandemic.
Comment