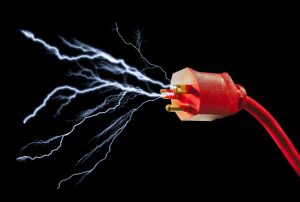 Goemkarponn desk
PANAJI: In what could be a shock for Goans, the state government has recommended a hike in power tariff for 2023-24 in a bid to meet the revenue gap.
As per information, the government has proposed 15 paise to 60 paise per Kwh hike for domestic low-tension line consumers and 70 paise per Kwh for high-tension domestic consumers.
For Domestic low tension line consumers hike of 15 paise to 60 paise per kilowatt hour(Kwh) has been proposed based on units consumed.
Further, it has been proposed to increase the fixed charges to Rs 22/Kilowatt/per month. Domestic consumers hike 70 paise per kilo for high tension, and for low commercial tension, consumers hike from 45 paise to 75 paise per kilowatt hour has been proposed per unit consumed.
Also, a hike of Rs 5/KW/Month on fixed charges for consumers with a load up to 20 kW and a hike of Rs 10 /KW/Month on fixed charges for consumers with a load more than 20 kW has been proposed.
The Electricity department had filed a petition for tariff proposal for FY 2023-24 before Joint Electricity Regulatory Commission(JERC) on Nov 30,2022.
"The govt of Goa bridges the revenue gap of the dept each year through Budgetary Support and proposed revenue gap for FY 2023-24 of Rs. 348.69 Cr will be met through budgetary support by Govt," says the notice.
The notice further states the same will not help in the long run. Hence, the Electricity Department(ED) of Goa has decided to increase the tariff for consumers as it is being levied on them currently.
"Accordingly, to partially bridge the revenue gap and to avoid the tariff shock to consumers in future, ED proposes to increase in current Tariff," it states.
Meanwhile, the Goa Electricity Department has also issued a public notice inviting a response from the public over the proposed tariff hike for the financial year 2023-24. Objections, suggestions and comments are to be
sent before Jan 24.
Comment