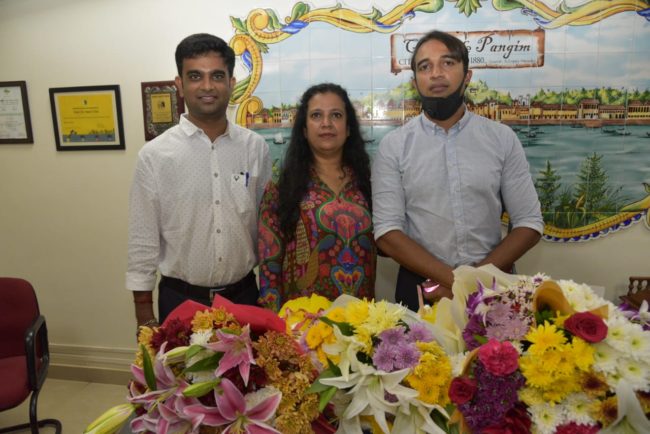 Goemkarponn Desk
PANAJI: Rohit Monserrate, son of BJP Panjim MLA Atanasio (Babush) Monserrate today took charge as Mayor of Panjim while Vasant Agshikar retained the post of Deputy Mayor, which he held during the previous tenure of the council.
"We are here only for the development of Panjim. We have a game plan of what we want to do. We also need to look into each ward and see what development needs to be done and fulfill whatever promises we made to the people. Plus we have a very good team and I think we can get a lot done," said Rohit
He added, "I think it's good that we get a chance also. There are a lot of policies that we could actually implement. That can help and benefit the people of Panjim."
The BJP-backed panel won 25 out of 30 seats it contested in the Panjim City Corporation (CCP) election. The MLA feels that the party will have to introspect as what went wrong in those five seats that they lost.
"We are both young and will sit together as a team and decide. I don't have any as of now. In the coming weeks, I am sure we will come up with a plan," said Agshikar
Of the total 25 elected, there are two former mayors- Uday Madkaikar and Carolina Po and two- Vasant Agshikar and Asmita Kerkar- who have donned the hats of Deputy Mayor earlier.
Earlier on the day of polling, Monserrate son Rohit, who won from ward 3, had expressed his willingness to be the next city Mayor stating "would love to take up the challenge".
Comment