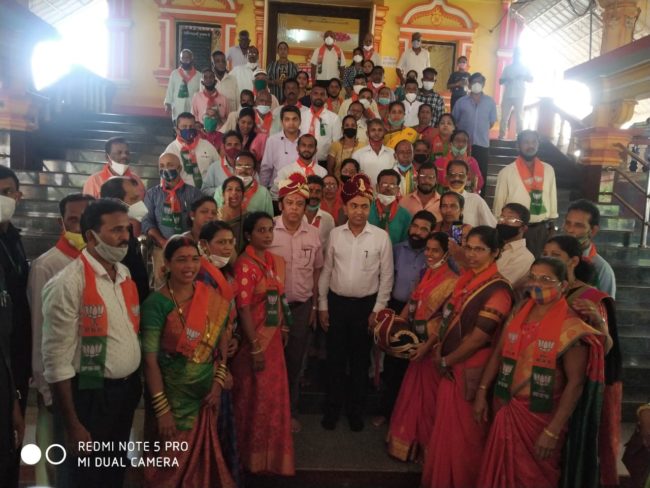 Goemkapronn desk
BICHOLIM: The chief minister, Dr Pramod Sawant, stated that the government would spend Rs 220 crores on the Mayem constituency infrastructure development.
The chief minister was speaking at the Mayem constituency visit at Shirgao. The Mayem MLA, Pravin Zantye; BJP spokesperson, Premanand Mhambre; panch, sarpanch were also present.
He said that he would try to resolve the issues of the Mayem constituency. "There are several problems the government faces, but we have not fallen back," he said.
He said he wishes to give jobs to eligible even though he cannot provide 100 per cent of jobs in the state. "There are many issues in the state, and during two and half years I got, I tried to solve several problems. We went door to door to give government schemes to people."
He called upon all to support all for making Swayampurna Goa.
People put forth several problems facing the village, and the CM assured to resolve the same.
In Shirgao, construction of toilet block for devotees during Lairai zatra, payment of water bill issue, restoration of paddy fields, bandh, playground, placement in government jobs and other issues came up for discussion.
The Mayem MLA, Pravin Zantye, welcomed the CM and told them that they have completed 25 crore development work in the constituency.
"Besides mining, tourism is also important. Mayem constituency can be good to promote development as there are many famous temples, Mayem lake and bird century in the constituency," he said.
Comment