Goemakrponn desk
SALIGAO: The Saligao spring, which was critical due to mismanagement, is getting a new lease of life with the Water Resources Department carrying out rejuvenation work.
The work is expected to be completed by October end will be open for the public, sources said.
Saligao MLA Jayesh Salgaocar has played a crucial role in the restoration of the spring.
"It ia s magical moment to see new springs breaking out of ground at Salmona Spring while the work of rejuvenation of the Salmona spring was going on," said MLA Jayesh Salgaocar.
He said the heritage lovers and locals had demanded that beautification of this site should be taken up by the authorities as soon as possible.

"We have done excellent work with the Spring, and its near completion. By the end of October, we will hand over the site to the Panchayat and open it to Heritage lovers," he said.
He thanked Sarpanch Saligao Panchayat Lafira Remedios Gomes ward member of Salmona and ex Sarpanch Shradha Borkar dy. Sarpanch Daya Mandrekar, Kalpana Eknath Oraskar, Deepak Rane, Daya Kudnekar, Lucas Remedios, Pandurang alias Nandu Harmalkar not forgetting late Jack Coelho ex-member Navanath Borkar and all who supported me in this Project
He also thanked the Water Resource department for taking up the work.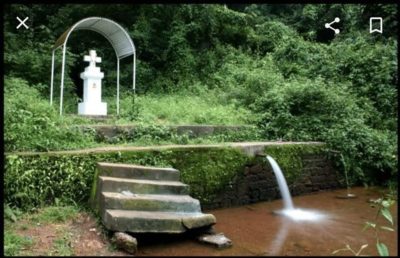 Comment